Accounting is often referred to as "the language of business." Skilled accountants use standardized methods to translate financial data into information that business leaders, investors, employees, government officials, and individuals can use to communicate with their teams and make important decisions. Far from paper-pushers, accountants play integral roles in:
Banks
Private companies
Non-profits
Insurance companies
Government agencies
You don't have to move across the country to learn this powerful language. There are countless online accounting degree programs that can land you the credentials and expertise you need to start your career. To help you sort through them all, we've used data from The National Center for Education Statistics and ratings from school-ranking entities like TheBestSchools.org, BestColleges.com, AffordableCollegesOnline, and Accounting-Degree.org—so this list of the top 10 online accounting programs is the best of the best.
We'll show you each school's:
Tuition cost
Program length
Graduation rates
Awards and accolades
Anything else we think will help you decide
Let's find a school you'll love! For starters, here are some highlights:
Most affordable
Thomas Edison State University's in-state tuition is quite a bit lower than any of the other school's on this list. For anyone living in New Jersey, this top-notch accounting program will run you about $6,000 per year. If you don't live in New Jersey, it's still more affordable than most of these schools' in-state tuition: about $9,000 per year. TESU comes in at #9 on our list of online accounting degree programs.
Highest graduation rate
Three out of four students who attend University of Massachusetts-Amherst graduate. While most schools on this list have a graduation rate in the realm of 40-50%, this school has a 76% graduation rate—and it's #2 on our list. If this college doesn't win you over though, Auburn University's graduation rate is just 1% lower, and it's #3 on our list. Either of these schools is a great option for someone who's worried about completing a competitive program, but still wants to be in one.
Best job placement rate
Only two schools on this list provided their job placement rate. University of Massachusetts-Amherst boasts an impressive 92% job placement rate. What's more impressive: that's within three months of graduation. They're our #2 pick for overall online bachelor's in accounting program.
After a little digging, Northern State University (#10) reported a 79.7% job placement rate, but that was using rather limited data from 2014. So take it with a grain of salt.
Now, onto the top ten!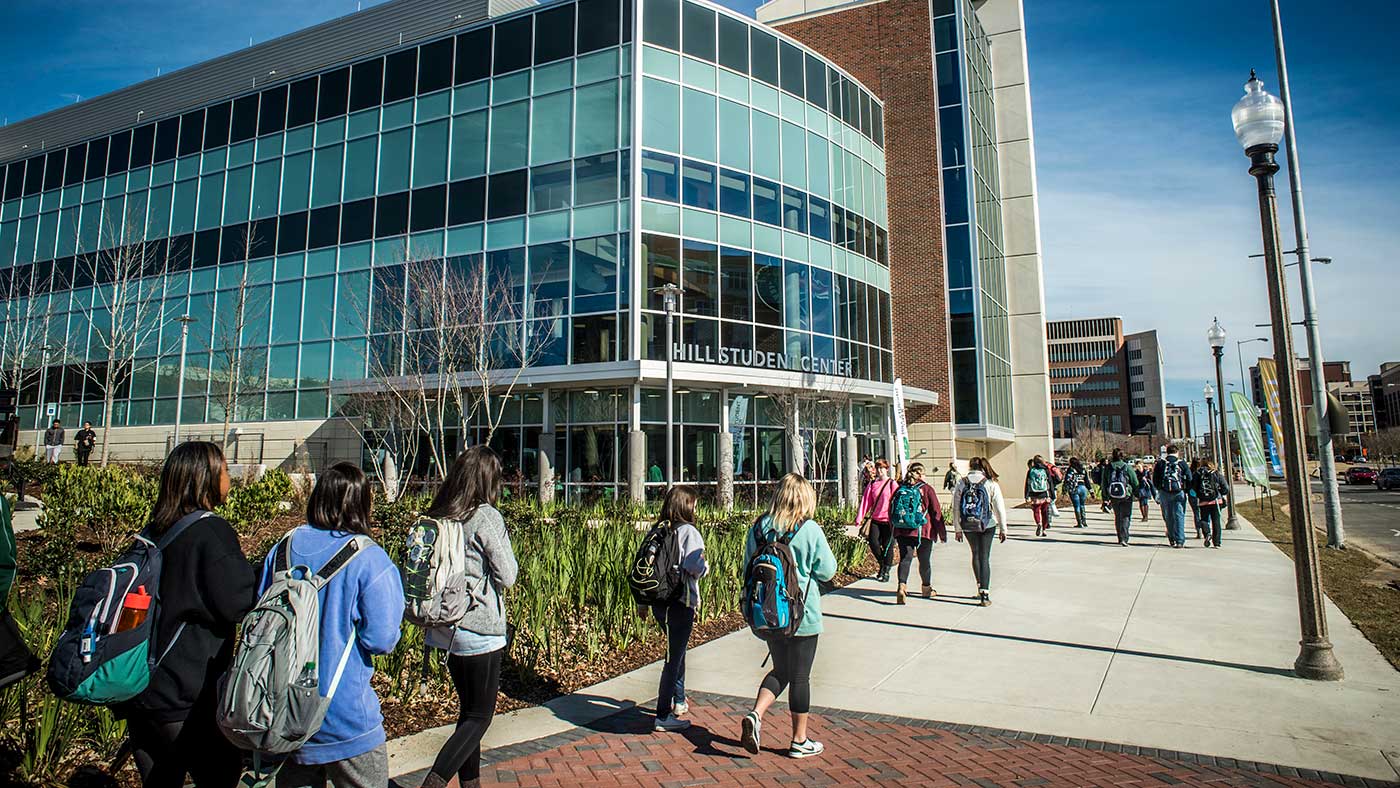 Tuition cost:
In state: about $8,000 per year
Out-of-state: about $18,000 per year
Program length: minimum of four years to earn a B.S. in accounting
Graduation rate: 53%
Accreditation:
Southern Association of Colleges and Schools
Association to Advance Collegiate Schools of Business International
Awards and accolades:
2017 U.S. News & World Report Best Online Program: Bachelor's
Endorsed by the Institute of Management Accountants for CMA exam prep
Named one of the Top 10 Universities in the United States for Diversity by the Princeton Review
Rank on Accounting-Degree.org: 1
Rank on TheBestSchools.org: 1
Rank on AffordableCollegeOnline: 2
Most schools call their faculty "industry experts," but when you're part of UAB's Collat School of Business, your professors are actual consultants for Fortune 500 companies and Big 4 accounting firms. The companies you're trying to get hired at could be asking your professors to lend their expertise. Your education at UAB directly connects to the practices of leading industry professionals.
Not to mention, University of Alabama is one of the biggest employers in the state of Alabama, with professional connections stretching far beyond education.
90% of the faculty who teach in UAB's online degree programs hold PhDs.
UAB says, "Accounting is the language of business."
If you're considering becoming a certified management accountant, UAB wants you to know:
"The Institute of Management Accountants (IMA) recognized UAB's online bachelor's in accounting program as a leader in CMA exam preparation. The IMA endorsement means that our online accounting degree meets the rigorous educational standards necessary to prepare for the Certified Management Accountant exam. Our innovative curriculum, technology-driven instructional methods, and encouraging learning environment can help you move from accounting student to professional, all from the comfort of your home."
Additionally, you'll receive the preparation you need for the CPA, CISA, CIA, and CFE exams.
Your academic career at UAB could take you anywhere in the field of accounting. Their online accounting program focuses on six major areas:
Forensic accounting
Financial accounting
Cost/managerial accounting
Tax accounting
Auditing
Government accounting
Your degree could launch your career as a:
Staff accountant
Staff auditor
Financial analyst
Budget analyst
Cost estimator
Financial manager
Tax reviewer
And more . . .
This celebrated online business school is 100% online, and your degree will have the same prestige and impact as an on-campus degree—UAB makes no distinction between degrees earned on-campus or online. The standards of excellence are the same, the accreditation is the same, and you can even walk at the graduation ceremony if you wish.
If you choose to become an online student in UAB's accounting program, you won't have to worry about getting lost in the shuffle. There's a technical help desk available 24/7, and you'll still have networking opportunities.
Here's why UAB thinks every aspiring accountant should enroll in their program:
"There is no margin for error in accounting, and that's why the accounting field needs expert professionals. Develop strong accounting skills essential for any business with a relevant and rigorous curriculum from UAB's Collat School of Business, a leader in business education. Navigate the field with a 100% online accounting degree that explores every aspect of accounting, including information technology, financial literacy, business communication, management, international business practices, and more."
Tuition cost:
In-state: about $15,000 per year
Out-of-state: about $32,000 per year
Program length: Not listed
Graduation rate: 76%
Job placement rate: 92%
Accreditation: New England Association of Schools and Colleges
Awards and accolades:
Rank on Accounting-Degree.org: 2
Rank on BestColleges.org: 6
The average GPA of incoming students at UMA's Isenberg School of Management is 3.94. The bar is high, but so are the rewards. Isenberg has produced nearly 10,000 accountants working for prestigious firms and organizations like:
PricewaterhouseCoopers
Ernst & Young
Deloitte
General Electric
IBM
FBI
SEC
IRS
Those 10,000 accountants who graduated from Isenberg "have a commanding presence in Greater Boston and New England, where Isenberg grads excel at Big 4 and other public accounting firms. And our students gain added leverage from the entire Isenberg community of 45,000 graduates in 75 countries."
According to the school, "Our faculty rank #1 in the world for Ph.D.-level research on decision making by auditors."
While Isenberg's more flexible online program may not be able to provide the same internship opportunities as the on-campus program, the curriculum itself still reflects the University's high standards:
"Our online students are working professionals, parents, and community members who live full lives and have demanding, often fluctuating schedules week to week. They want a superior education on their terms. No campus visits are required, as students can complete the entire degree online from anywhere in the world."
Online students still have access to the same expert faculty, as well as accounting-related organizations to learn and network beyond their courses, including Massachusetts Society of CPAs, National Association of State Boards of Accountancy, and the Financial Accounting State Board.
Isenberg's academic advisors are no strangers to online students either: they've been helping students navigate the online program for more than 10 years.The median starting salary of Isenberg's accounting graduates is $55,000. And with a 92% job placement rate within three months of graduation, you've got a great shot at quickly landing a high-paying job.
Here's how University of Massachusetts-Amherst describes their online accounting program:
"Accountants are more than just number crunchers; they're influencers. Isenberg's internationally accredited undergraduate accounting degree program provides a quality education but a launching pad to a range of exciting career opportunities. Our students learn to use their technical training, and analytical, and research skills not only to help businesses comply with their financial reporting and tax obligations, but also help businesses make their most important decisions."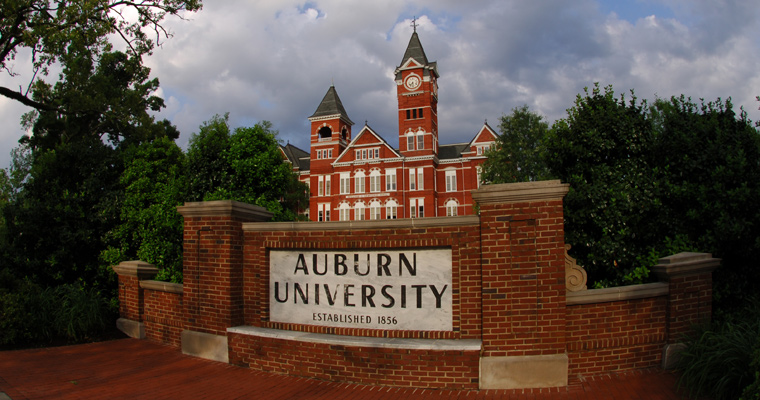 Tuition cost:
In-state: about $11,000 per year
Out-of-state: about $29,000 per year
Program length: Five semesters for students who are employed, less time for non-employed students
Graduation rate: 75%
Accreditation:
Southern Association of Colleges and Schools
Association to Advance Collegiate Schools of Business
Awards and accolades:
Rank on TheBestSchools.org: 2
Rank on Accounting-Degree.org: 7
While this is only a B.S. degree in accounting, Auburn University's online accounting program is only available to students seeking their second degree. To be an eligible student, you have to have a four year degree from a U.S. AACSB accredited school, or completed courses equivalent to their business foundation prerequisites. The prerequisite courses are not available online.
If you meet those requirements, here's a sample of the kind of online experience you can expect from Auburn University:
Here's how they describe the program:
"Auburn's on-campus accounting classes are recorded and online students view their lectures via streaming video either live or at a time convenient to their work schedules. The distance learning students follow the same academic calendar and receive the same instruction and AASCB accredited degree as their on-campus peers. The online option of the B.S. in Accounting is identical to the on-campus option regarding rigor, standards, and student accountability. The only difference is that online students are not physically on-campus. Completing an online accounting degree has never been as easy as it is through Auburn Accounting Online."
With an astounding 75% graduation rate, it's hard to argue with their claim to have an easy online accounting degree program.
Auburn University has offered its online accounting program for nearly 20 years, so you can enjoy the benefits of an established online education program. Online students get access to helpful resources including CPA exam information, job postings (including an exclusive job database only available to AU students), career preparation, and student organizations. There's also an academic advisor dedicated to online students.
And if that's not enough to win you over, here's a promise from AU's mission statement:
"As a comprehensive university, Auburn University is committed to offering high-quality undergraduate, graduate, and professional education to its students. The University will give highest priority for resource allocation for the future development of those areas that represent the traditional strengths, quality, reputation, and uniqueness of the institution and that continue to effectively respond to the needs of students and other constituents. Consistent with this commitment, the university will emphasize a broad and superior undergraduate education that imparts the knowledge, skills, and values so essential to educated and responsible citizens. At the same time, the university will provide high-quality graduate and professional programs in areas of need and importance to the state and beyond. To accomplish these educational goals, Auburn University will continue to compete nationally to attract a faculty distinguished by its commitment to teaching and by its achievements in research, both pure and applied. The university will strive to attract a faculty that will bring distinction and stature to the undergraduate, graduate and professional programs offered by the university. Auburn University recognizes the importance of promoting an inclusive and diverse environment that supports the growth and success of all. We believe that the contributions of diverse cultures, ideas, and life experiences combine to create an enriched and engaged campus community for the Auburn Family."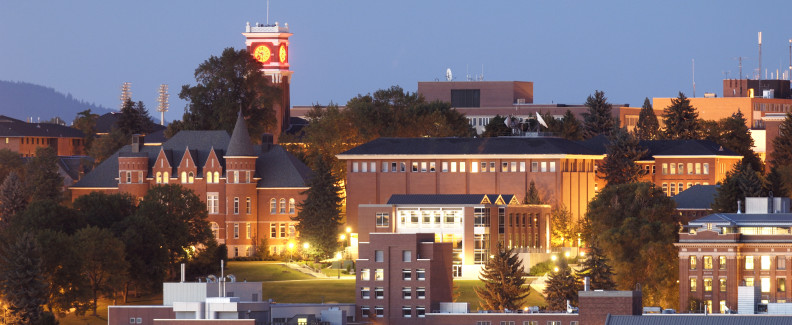 Tuition cost:
In-state: about $11,000 per year
Out-of-state: about $26,000 per year
Program length: four years for a B.A. in Business Administration Accounting
Graduation rate: 67%
Accreditation:
Northwest Commission on Colleges and Universities
Association to Advance Collegiate Schools of Business
Awards and accolades:
Rank on TheBestSchools.org: 3
Rank on Accounting-Degree.org: 6
Many students avoid studying accounting because they're afraid they're not good enough at math. It's a common myth that "accounting" may as well be "business calculus." But the math in accounting is probably much simpler than you think. One WSU professor who's taught accounting for over 30 years told nervous students:
"Most math in accounting is for about fourth grade level. We add, subtract, multiply, divide, maybe a little percent. In fact, all of our students take their exams using only four-function calculators. But you do have to not be afraid of numbers. As long as the numbers are logical, the basic math is easy […]."
That's not to say this program (or this field) is a walk in the park, but you shouldn't be intimidated by the numbers themselves. Additionally, to graduate, students only need to maintain a cumulative 2.5 GPA—so if your work, family, or other obligations make it difficult to keep up with your coursework, this may be the program for you.
Here's what WSU has to say about this online program, offered through the WSU Global Campus:
"WSU's online accounting major provides core courses in financial management, auditing, business strategy, and taxation. But the major also emphasizes innovation, both technological and intellectual, so you'll be able to keep pace as the profession changes.
Graduates in this fast-growing field work in public accounting, corporate accounting, government agencies, and private business enterprises."
WSU's Global Campus has its own team of designers developing graphics, animations, and even games to help make your experience more engaging and interactive. In some ways, you may feel as though you're having a better experience than the on-campus students.
One online student put it this way:
"I almost feel like I have a closer relationship with the instructor because I can ask them a question and develop a more personal relationship than I may be able to do in a classroom of a hundred other people. And I found that I was able to connect with other students that weren't living in my vicinity that maybe we're living in other states, which was exciting as well. And by working together in a group or a team and having to put projects together with people that you can only communicate to over the phone or over the internet, it was amazing to find out what could be accomplished."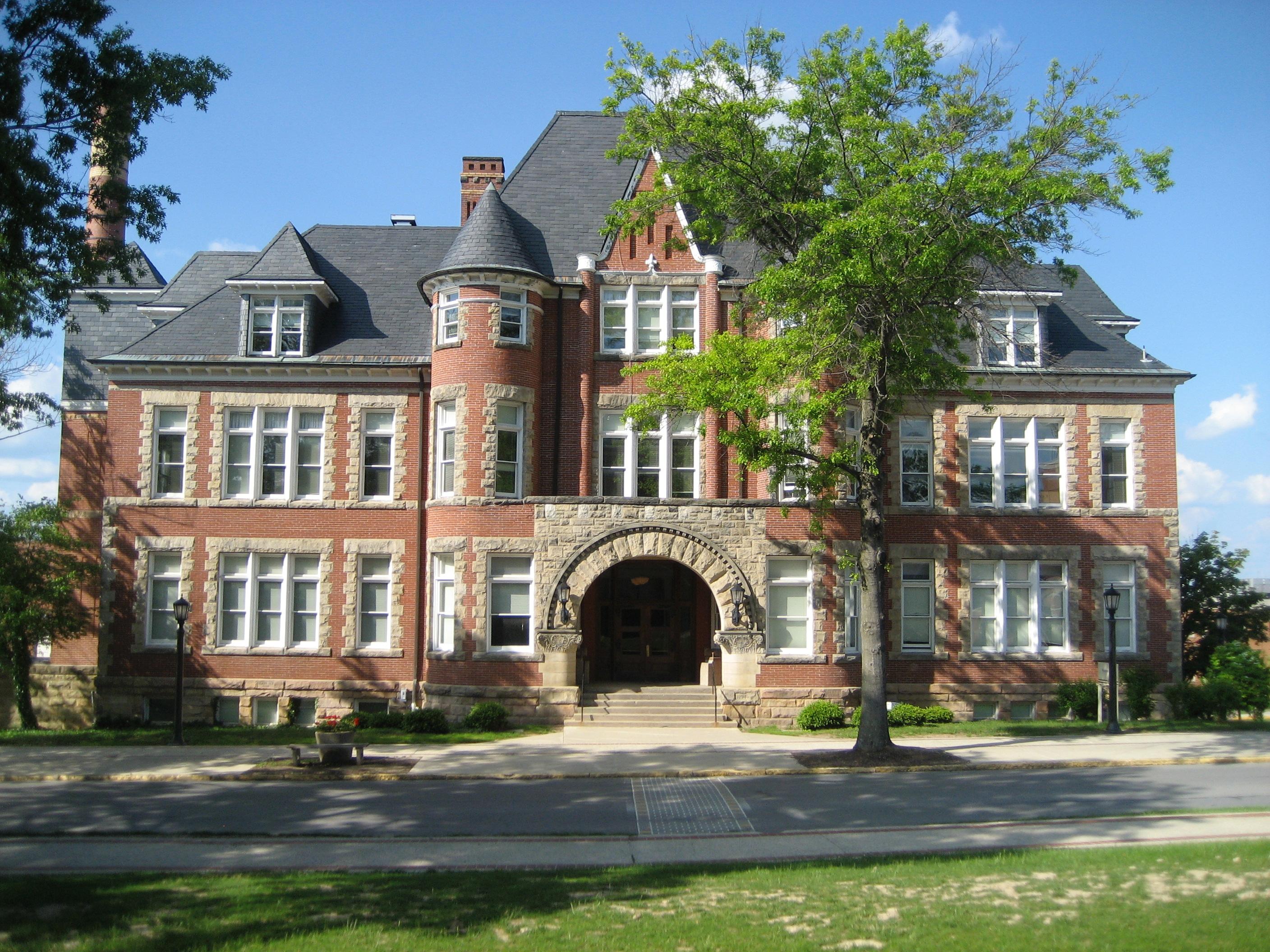 Tuition cost:
In-state: about $10,000 per year
Out-of-state: about $15,000 per year
Program length: Not listed
Graduation rate: 49%
Accreditation: Middle States Commission on Higher Learning
Awards and accolades:
Rank on Accounting-Degree.org: 5
Rank on AffordableCollegesOnline: 6
When you pursue a B.S. in business administration accounting through Clarion University, CU says students can expect these five outcomes:
You'll be able to gather, analyze, and communicate accounting information for organizations to use internally or share externally.
You'll have the critical thinking skills to interpret evidence and form warranted conclusions.
You'll know how to use technology to analyze data make business decisions.
You'll understand the ethical issues and social forces that affect businesses.
You'll be competent in accounting, economics, finance, management, and marketing.
Want to be a certified public accountant? Clarion University offers an additional 12-month online program to prepare you for the CPA exam. If you already have a B.S. or B.A. in accounting, it will take less time to earn your CPA exam eligibility certificate.
Clarion University students can expect to be equipped to adapt to the ways the accounting industry continues to change. The school describes the program this way:
"Accounting is an exciting and challenging profession that continues to be transformed by current events, globalization, and information technology. Such forces are changing the nature of accounting work and adding to the already large number of job opportunities. Ongoing changes to the regulatory environment, including tax laws, also create wide-ranging opportunities for accountants in a variety of locations across the world."
Online students participate in a mandatory online orientation before classes begin. This orientation is led by an actual facilitator in real-time and provides tutorials of online learning and student support services, and includes assessments to help you prepare to succeed as an online student.
Clarion University also offers online students with online tutoring services, career services, an online library, and other resources to set them up for success.
While being an online student can make it tough to get involved with events, Clarion University also has a wide range of organizations you can get involved with:
"In addition to more than nearly 150 academic programs, Clarion University students also enjoy enriching personal lives. With more than 144 student organizations including academic, athletic, intramural, Greek, political, multicultural, service and special interest groups, students become unique individuals and leaders at Clarion. Through these academic and student life opportunities, our students interact with other students from 45 states and 16 countries."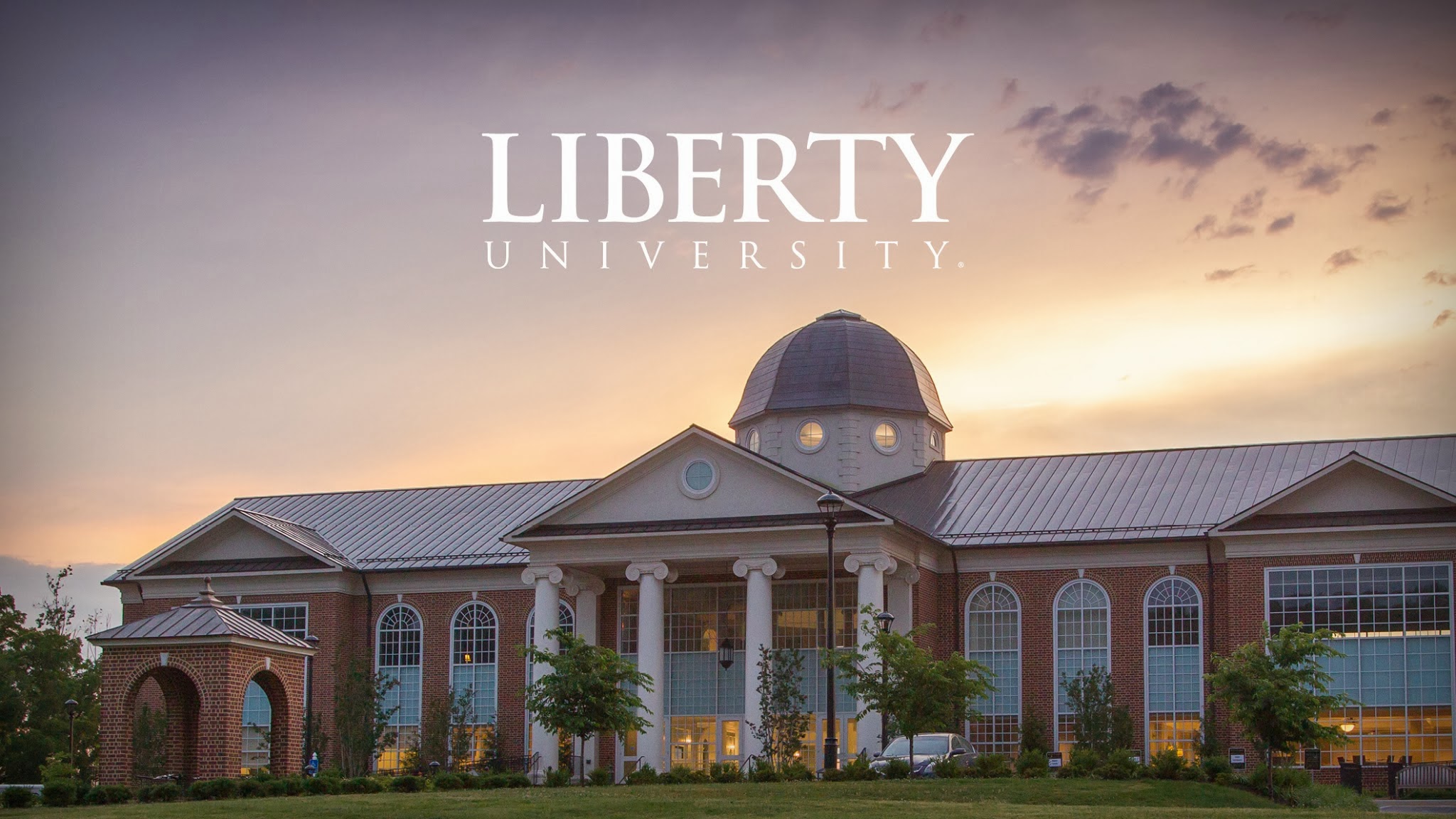 Tuition cost: about $21,000 per year
Program length: Four years to complete a B.S. in accounting
Graduation rate: 51%
Accreditation:
Southern Association of Colleges and Schools
Accreditation Council for Business Schools and Programs
Awards and accolades:
Rank on BestColleges.org: 1
Liberty University is the world's largest Christian university. Their online accounting program incorporates a biblical worldview into students' education. While that might seem surprising, the world of finance is often intertwined with ethical and moral issues. The biblical aspects of this program are intended to help students recognize and resolve these ethical issues with a strong moral framework.
One of Liberty's online accounting students had this to say:
"Since I began taking classes, I couldn't be happier with the progress. The classes are challenging and thought-provoking, while the online program provides the tools necessary to achieve success. I still feel like a part of a 'classroom' without having to worry about what I look like, what the traffic is going to be like, and who is going to take care of my family while I am studying. While it is NOT easy, this has to be the BEST decision in my educational pursuit that I have ever made."
Here's what an online education with Liberty University could look like for you:
Liberty University Online students have access to:
An assigned academic advisor
An online writing center
Free 24/7 access to online tutors
A private Facebook community for networking with peers
Online ministries
Fun fact: Liberty University accepts "transferable life experience." If you've already been working in the field of accounting in some capacity, you can submit documentation to potentially receive transfer credits.

Tuition cost: About $17,000 per year
Program length: Four years
Graduation rate: 41%
Accreditation: Higher Learning Commission
Awards and accolades:
Rank on AffordableCollegesOnline: 1
Davenport University doesn't mind a bit of bragging. Here's what they want you to know about their online accounting program:
"Top employers tell us that graduates of our accounting program are better prepared—and are therefore preferred hires. The Bachelor of Business Administration in Accounting provides graduates with far more than a basic understanding of accounting. Davenport prepares students to become well rounded and effective accounting professionals through practical experience in using accounting information as a decision-making tool. Our students find jobs not only in accounting firms, but in industry businesses and government. In addition, we offer a suite of accounting programs to include a Master's in Accountancy and a BBA in Accounting Fraud Investigation, further signaling our strength in accounting education."
You'll master the technical skills you need to perform in the industry, plus develop the interpersonal skills you need to succeed, like communication, teamwork, and leadership. The program covers Generally Accepted Accounting Principles (GAAP), International Accounting Standards (IAS), and financial statement presentation and analyses.
As with many of the other programs we've looked at, being an online student doesn't mean you have to sacrifice a quality education:
"As an online learner, you'll get the same high-quality education, personal attention and support that you would in an on-campus classroom. Our convenient online learning format allows you to choose when and where you want to study while being able to keep your other personal and professional commitments. You don't have to interrupt your life to earn your degree."
Davenport University has a unique "employment guarantee" program. They're so confident their graduates will have a job within six months of graduation that if you don't, and you meet their requirements for trying to get a job (as well as academic requirements), you can receive significant additional education benefits. These benefits include a customized plan of action to help you land a job and (at the time we wrote this post) you could get up to 48 additional credits without paying tuition (you'll still pay for course fees, textbooks, exam fees, etc.). Learn more about the employment guarantee here.

Tuition cost: About $10,000
Program length: 18-20 months
Graduation rate: 49%
Accreditation: Higher Learning Commission
Awards and accolades:
Rank on BestColleges.org: 2
You might've noticed it doesn't take long to complete your B.S. in accounting from Indiana Wesleyan University. Unfortunately, that 18-20 month range is a bit deceptive: you have to have 60 transferable credit hours before you're eligible for the program.
Once you're in though, this program puts you on the fast track to employment. Here's how they describe it:
"This program is designed for working professionals who are interested in completing a baccalaureate degree focusing on accounting theory, taxation, and auditing. The core program emphasizes analytical skills, practical application, and problem solving. Also addressed in the program are issues faced by managers in a variety of business organizations. The curriculum is designed to provide participants with the skills and knowledge necessary to transition into or advance within the general field of accounting.
"This degree provides an excellent foundation for students who anticipate pursuing their CPA certification. Interested parties should check with their state licensing board of accountancy for the specific requirements needed to make an application to take the CPA examination."
Like, Liberty University, Indiana Wesleyan University approaches business education from a Christian perspective. You might not notice that in every class you take, but the Devoe School of Business's mission statement makes it clear:
"DeVoe School of Business is a Christ-centered academic community committed to transforming the global marketplace through life shaping preparation, helping students to ask essential questions, exploring their call to business as God's work, and preparing for a fully integrated life of service."
An education at Indiana Wesleyan University is about more than getting a good job:
"Indiana Wesleyan University is an energized community committed to changing the world. We guide students in discovering their individual purpose and life calling and help them develop in character, scholarship and leadership.
"Scholarship at IWU builds on distinguished academics through high-quality, collaborative work by students and faculty members. Professors offer spiritual and academic mentoring and discipleship, and students flourish from individual attention. IWU's spiritually rich learning environment, academic commitment and caring instruction develop in students the knowledge, skills and disposition to change the world for Jesus Christ."
IWU students get the advantage of academic cohorts, so even as an online student, you'll have a band of like-minded individuals to turn to when you need support.
Registering for classes can be a pain, but at IWU, you register one time and get it over with. That means no more clicking refresh and waiting for your turn to fight over class spots—or worse, missing out on classes you need and having to wait another quarter, semester, or year for it to be available again! Once you're in, you're in.
Here's one student's experience of Indiana Wesleyan University:
While you might've been disappointed by the time it takes to complete this degree, you should also know that Indiana Wesleyan University kind of has a deceptively low graduation rate as well. In order to complete this program, you only need a 2.25 GPA in your core classes, and a 2.0 GPA overall.

Tuition cost:
In-state: about $6,000 per year
Out-of-state: about $9,000 per year
Program length: 72% of students finish in four years or less
Graduation rate: Unknown
Accreditation: Middle States Commission on Higher Learning
Awards and accolades:
Rank on BestColleges.org: 3
As we said before, Thomas Edison State University is the most affordable college on this list. While your B.S. in business administration accounting certainly gives you the tools you need to succeed professionally, TESU's undergraduate accounting program naturally leads into graduate studies.
Here's how they describe it:
"The Bachelor of Science in Business Administration (BSBA) degree in Accounting is designed for adult learners interested in becoming accountants and auditors. Students interested in becoming certified public accountants can seamlessly integrate the BSBA in Accounting program into the CPA & Master's Track, which is aligned to the Master of Science in Management (MSM) degree with a specialization in accounting.
Graduates of the BSBA degree in accounting can also consider the Master of Business Administration (MBA) degree with a specialization in accounting."
Regardless of your area of study, TESU strongly encourages all BSBA students to take a business ethics course. Even if you don't wind up working for the mafia, you will inevitably be faced with ethical challenges as an accountant, and you'll be glad you took one of these courses.
A 2015 survey of TESU graduates found that the vast majority of students were extremely pleased with the education they received:
"85 percent of graduates who went on to earn a graduate degree reported that the University prepared them well for graduate school.
"96 percent of graduates have or would recommend the University to others.
"95 percent of graduates give the University a rating of 'excellent' or 'good.'
"92 percent of graduates reported that their experience at the University was worth the investment."
This included data from recent graduates and those who graduated five years prior to the survey.
While we noted above that 72% of graduates complete a degree at TESU within four years, it's worth mentioning that about 20% of graduates take one year or less, and about 40% complete their degree in two years. This is truly a self-paced program, and your timeline largely depends on how many credits you can transfer and whether or not you can commit to being full-time. Most TESU students are not first-time, full-time students.
TESU says they're "exclusively for adults," and these graduates can give you a better idea of what that means: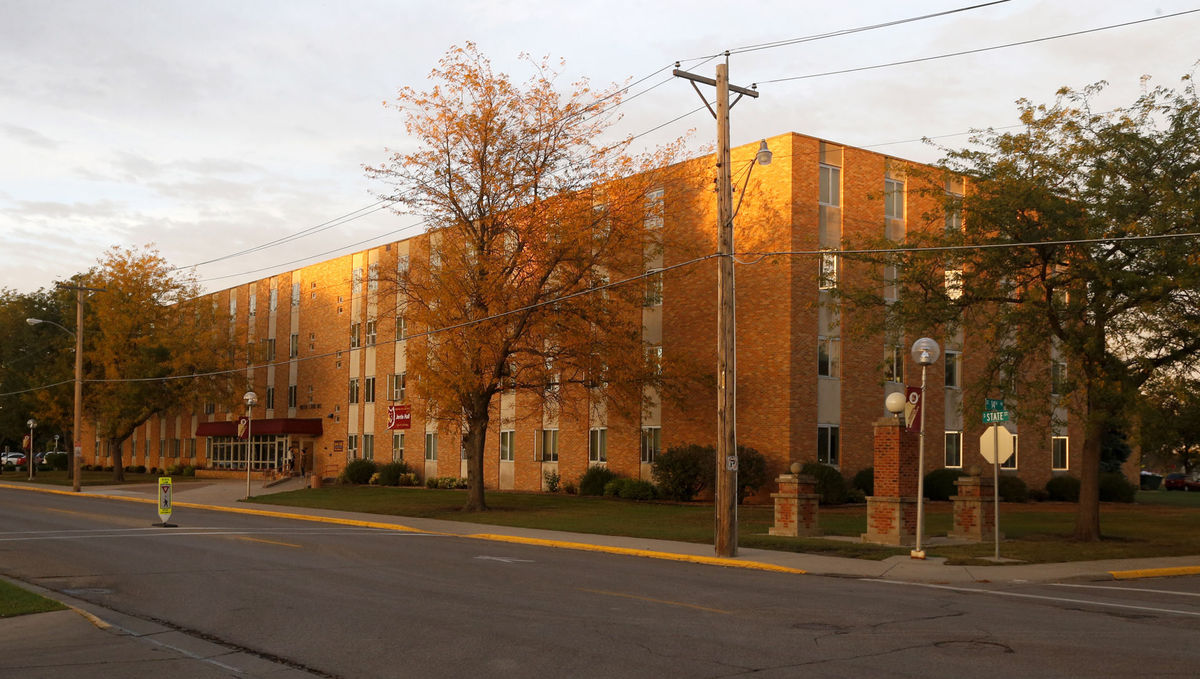 Tuition cost:
In-state: about $8,000
Out-of-state: about $11,000
Program length: 103 credits
Graduation rate: 46%
Job placement rate: 79.7% (based on data from a study in 2014)
Accreditation:
Higher Learning Commission
Accreditation Council for Business Schools and Programs
Awards and accolades:
Rank on AffordableCollegesOnline: 3
At Northern State University, small class sizes give you excellent access to your professors, all of whom have PhDs, and are available to online students via phone, tablet, or laptop. You'll also have 24/7 access to your course content, and you can design a study schedule that fits your life.
Here's what they want you to know about their online accounting program:
"Northern State University's accounting students graduate prepared for careers in accounting, industry, and government. At NSU, you'll develop the critical thinking and analytical skills needed to manage financial transactions and prepare financial reports, and use those reports to make good business decisions.
"Our coursework will build your skills and give you confidence to apply for professional certification and sit for the Certified Bookkeeper (CB), Certified Management Accountant (CMA), Certified Internal Auditor (CIA) and Certified Information Systems Auditor (CISA) professional exams."
At some schools, being an online student means missing out on internship experiences. That's simply not the case at NSU. If you think an internship is in your academic future, here's some exciting news:
"At NSU, up to twelve hours of college credit may be granted for an internship experience. These credits can count toward general electives or upper division business electives. Northern State University is located in Aberdeen, S.D., which has the largest population and economic base of any university in the South Dakota regental system. As a direct result, there are innumerable internship opportunities right here in Aberdeen. However, as the state's sole Center of Excellence in International Business, interns have been placed all across the country and around the world. Over 98% of business majors with internship experience find employment within their field within 3-months of graduation and most with the firm with which they interned."
The president of NSU says, "In addition to your work in the classroom, you are encouraged to seek opportunities to work with faculty, to complete an internship related to your area(s) of study, and to focus your efforts on being well prepared for jobs and careers as well s lifelong learning opportunities. These activities will help you distinguish yourself among other new graduates entering the workforce and confirm your potential as an excellent employee, learner, and leader."
You'll find out about internship opportunities through "postings" (which we presumably means somewhere online). And of course, you can always take the initiative and ask your professors if you need help finding these opportunities.
Should you get a BA in accounting, or a BS?
A bachelor's in accounting can come as either a bachelor of science or a bachelor of arts. Don't focus too much on this—choosing the right school is more important. But here are some quick differences between a BA and a BS if it helps.
Make the choice that's right for you
Any of these programs will give you the education and credentials you need to get ahead in the world of accounting. Ultimately, it's up to you to decide what factors are most important. Do you want the best possible education, or do you just want to find the program you have the best odds of completing? Do you have a lot of credits from other schools? (If so, TESU may be the best choice.)
This list has given you some solid options. While you may feel pressure from family, friends, or yourself to select a school quickly, choosing a college is an investment worth taking your time on. We'd encourage you to use this list to narrow down your choices, and then gather as much information as you can about them. Whatever you decide, we hope this has been helpful. Good luck!