Your theological education doesn't have to end with your Master of Divinity. If you've completed your MDiv or an equivalent degree program, you can continue equipping yourself for ministry (or theological education) with a Master of Theology degree.
A Master of Theology (ThM) is a post graduate degree for those wishing to do advanced theological research. It generally takes one to two years to complete, and it's the minimum credential required for teaching in many accredited seminaries and Bible colleges.
Whether you're a pastor looking to sharpen your understanding of a particular theological area or you're still exploring your options in ministry, a ThM degree could be the next step for you. Many ThM programs lead into specializations or emphases, allowing you to customize your education based on your gifts and calling.
Obtaining a ThM degree once required you to choose between pursuing the best possible education and finding a school near you. Students had to prayerfully consider if a school was worth moving across the country for. You should still prayerfully consider your options, but today, you may not have to choose between quality and convenience. An online or partially-online program may be the wisest choice for your situation.
Here's the list of the best online Master of Theology programs
We did the heavy lifting for you and found a number of seminaries and universities offering fully online or partially online ThM programs. Below you'll find a link to each program, its duration, location, whether or not it is ATS accredited, and the degree to which it is available online. We've also included options for specializations within each program as well as any additional information that helps set it apart.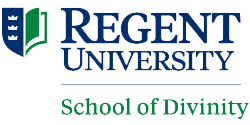 Location: Virginia Beach, Virginia
ATS accredited: Yes
Fully online: Yes
Duration: one year
Regent University offers a ThM program that lets students develop a specialization in one of the following areas:
Biblical studies
Christian leadership
Christian spiritual formation
Christian theology
Church & ministry
Evangelism & church development
History of Christianity
Intercultural studies
Pastoral theology
From Regent University's website:
"Our 24-credit-hour Th.M. program, conveniently offered on campus, online or in a blended format, will provide you with the specialized training and intensive theological research and methodology required for advancement in church or marketplace ministry, teaching at the university level or entry into a doctoral program."
Regent University School of Divinity is one of the fastest-growing seminaries in the nation. (It's also one of the largest.)
While many of the other ThM programs require you to propose a thesis early on, Regent University asks you to submit a brief thesis proposal in your application—before you're even accepted. So if you think you already know what you'd like to focus your study on, this may be the route for you.
Students must have at least a 3.0 GPA from their previous degree to be accepted.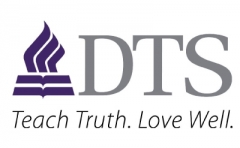 Location: Dallas, Texas
ATS accredited: Yes
Fully online: No, but students may complete 72 out of 120 crdits online
Duration: students have up to eight years to complete the program, and may apply for an extension if applicable
Dallas Theological Seminary offers what is perhaps the most comprehensive online ThM program, challenging students to make significant spiritual, academic, and professional growth. The program's 120 credit hours are divided into five major sections:
1. Bible exposition
2. Systematic theology
3. Languages
4. Ministries and communication
5. Electives and spiritual formation
Students may choose to complete up to 12 credits through a ministry position, and all students are required to complete an internship for 3 credits. 96 credits are predetermined for students, and for the remaining 24 credits "students are given the flexibility to pursue areas of ministry emphasis and choose electives based on vocational intent and interests." DTS offers more than 30 areas of ministry emphasis (here's the complete list of emphasis options).
Accelerated ThM program: "Students entering DTS with a strong background in Bible or theology from an approved Christian university, Bible college, or parachurch ministry may apply for the accelerated ThM program." The accelerated program saves students up to 30 credit hours.
Every student receives $14,000 in Logos Bible Software.
Students must maintain a 2.0 GPA to graduate.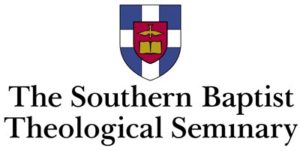 Location: Louisville, Kentucky
ATS accredited: Yes
Fully online: No, but students have to be on campus less than 30 days
Duration: students may take up to 30 months to complete the program
Southern Baptist Theological Seminary groups ThM students into cohorts, which take all courses together. From the moment students begin the 25-credit program, they start researching and writing their theses. Students meet with a faculty member during each campus visit to discuss their progress on their theses and receive feedback.
From Southern Baptist Theological Seminary's website:
"Students will complete a single, interdisciplinary curriculum utilizing specific, newly-created Th.M. seminars covering the classical theological disciplines of Old Testament studies, New Testament studies, Church History, and Systematic Theology. . . . The thesis will be focused in a particular area and written at a level for publication."
Students must have at least a 3.3 GPA from their previous degree to be accepted.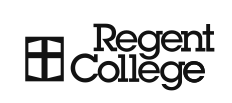 Location: Vancouver, British Columbia
ATS accredited: Yes
Fully online: No, but students may complete 6 out of 24 credits online
Duration: minimum of 1–2 years full time, up to five years part time
Regent College allows ThM students to choose from two main tracks: the thesis track and the major paper track. Each option gives students a customizable program based on their interests. The thesis track allows students to focus their studies, but the major paper track gives students the freedom to choose half of their courses (in addition to substituting the thesis for a major paper).
Regardless of what track you choose, every ThM student has to take an Old and New Testament foundations course, biblical language course (Greek or Hebrew), biblical exegesis course, two courses on the history of Christianity, and two basic theology courses, and two seminars.
This ThM program requires a minimum GPA of 3.3 with at least 24 credits to graduate. Concentrations are not included in this program.
Students must have a 3.3 GPA or higher from their previous degree to be accepted.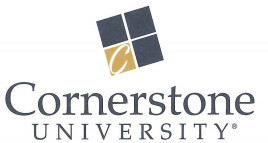 Location: Grand Rapids, Michigan
ATS accredited: Yes
Fully online: No
Duration: Up to three academic years (faculty may vote to offer individual students an extension in special cases)
Grand Rapids Theological Seminary (Cornerstone University) allows ThM students to specialize in New Testament or Old Testament. The program is a total of 30 credit hours, 20 of which is in the area students choose to specialize. The remaining 10 credits come from an enrichment unit and thesis. Students must also complete a professional practicum which does not earn academic credit.
The enrichment unit is "a four-credit unit in another division or cognate area with another professor, with the approval of the major professor." The professional practicum is "a teaching and/or related professional learning experience under the supervision of the major professor, with approval of the dean." Students must provide an oral defense of their theses.
Students must maintain a 3.0 GPA in order to graduate.

Location: Lynchburg, Virginia
ATS accredited: No
Fully online: Yes
Duration: 8 weeks
Liberty University's ThM program prepares students for ministry with in-depth study of apologetics and theology, as well as contemporary issues facing the church. The 30 credit program requires research, writing, and logical analysis. Students must choose from one of six specializations:
Biblical studies
Christian apologetics
Church history
Global studies
Homiletics
Theology
None of these specializations require students to complete a thesis, however, students specializing in Christian apologetics have the option to pursue a degree track that includes a thesis.
Students must have at least a 3.0 GPA from their previous degree to be accepted.

Location: El Cajon, California
ATS accredited: No
Fully online: No
Duration: 5–10 years (or longer if an extension is granted)
Southern California Seminary's ThM program "is a 124-unit course of instruction which is well suited for students who plan to pursue doctoral studies, wish to teach in an academic institution, and want to be more effective preachers and teachers of God's Word."
According to SCS, upon completion of the program, students should be able to:
1. Recite the general knowledge of the Old and New Testaments including the themes and a synthetic understanding of the major books.
2. Explain the historical development of Christian theology and philosophy.
3. Methodologically evaluate major theological views in the light of biblical theology and defend premillennial theology.
4. Demonstrate ability in the level of competency to exegete Greek and Hebrew texts of the Bible.
5. Summarize a biblically based philosophy of Christian education and the role of the teacher.
6. Be prepared for advanced theological education.
The program boasts courses in biblical study, theology and Christian philosophy, biblical languages, practical ministry skills, and research and thesis. The capstone project is a thesis, "through which the student produces an acceptable piece of research evidencing a high degree of scholarly competence." Every thesis is written under the supervision of an adviser and defended in front of a thesis committee.
If it's been more than three years since you took your last Greek and Hebrew courses, you'll have to take a test on each of the biblical languages. Students who do not pass this test are required to take additional Greek and Hebrew courses. Believe me, you'll be grateful for the extra help—the program includes 10 original language courses, and you won't want to fall behind.
From Southern California Seminary's website:
"As a student, you will experience a curriculum forged from 70 years of preparing graduates through God's inerrant Word. Our online biblical studies degrees give you distance learning flexibility backed by decades of ministry and academic experience that comes with our faculty and staff."
Students must have a 3.0 GPA from their previous degree to be accepted.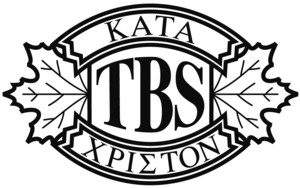 Location: Toronto, Ontario
ATS accredited: No
Fully online: Yes, but students must defend their theses in person
Duration: one year
Toronto Baptist Seminary offers a three semester, 30-credit program culminating in a 30,000 word thesis.
"A prospectus of the thesis must be approved by the end of the fall of the first year. An oral defence involving three readers (two internal and one external), chaired by the thesis supervisor, will take place upon completion of the thesis. The candidate must be present at TBS for the defense."
In addition to the program's graduate research and writing courses and thorough thesis preparation, students may select a specialization in one of the following areas of study:
New Testament
Systematic theology
Christian spirituality
Church history
Students may also select a course in the area of their theses.
Students must have a 3.3 GPA or higher from their previous degree to be accepted.
Have you found any other online ThM programs?
Let us know in the comments if we missed one!
Want to explore other online seminary degrees? Check out our list of online Master of Theological Studies programs.