College is a big transition. It comes with new challenges, new opportunities, and new friends. While it's probably nice to imagine freedom from your parents and the structure of high school, that independence can take a while to get used to. On top of that, your classes are harder, and the choices you make matter more. Plus, odds are you'll be starting from scratch to make friends.
A pre-college summer program is a great way to get a feel for college life before you spend four or more years away from home. It's a warm-up for one of the biggest decisions of your life. Even if you wind up going to a different school later, a pre-college program gives you a taste of real college-level courses, being on your own, and making new friends. (I'm not saying you'll meet your new best friend here, but, I don't know. Maybe. Probably not. But it'll be good practice for when you do.)
But beyond the social benefits of a pre-college program, there's one huge academic advantage it can give you. Depending on who you ask, as many as 50% of college students start school without any idea what they want to major in. And upwards of 75% of students switch majors before they graduate. Being an undeclared major can cost you a lot of extra time and money. A pre-college summer program can bring you one step closer to making this important career-defining choice.
And that means you're one step closer to finally having an answer to obnoxious questions like "What are you doing after high school?" and "What are you studying?"
By taking a sampling of college courses before you ever get to college, you get a much better picture of what you might like to study when it comes time to apply for school and register for classes. And it probably won't cost you anywhere near as much as a quarter or semester of school.
How to choose a pre-college summer program
There are a lot of pre-college summer programs to choose from. Some are open enrollment—meaning anyone can sign up—and others have a more competitive admissions process. And while cost is certainly a factor you want to consider, pre-college programs can last anywhere from one to eight weeks, with different assortments of classes and opportunities.
Let's make this simple. We've narrowed it down to the top 10 pre-college summer programs using the average rankings from four other lists, including CollegeChoice.net, BestCollegeReviews.org, CollegeValuesOnline.com, and CollegeXpress.com. This list is truly the best of the best programs.
We'll show you each program's:
Location
Length
Cost
Eligibility
Number of classes
Anything else that might help you decide
Before we get started, here are some highlights:
Most affordable pre-college summer program
You don't have to spend a fortune to find out if college is the right path for you. Most of these programs cost at least a couple thousand dollars, but University of Michigan (#6 on our list) has multiple pre-college programs that are free.
Longest pre-college summer program
With the right program, you can experience almost a full quarter of college before you even graduate high school. Both Stanford University (#3) and Northwestern University (#5) offer eight-week programs—the longest ones on this list.
Shortest pre-college summer program
If you want a taste of college life without spending your whole summer at school, you might be interested in checking out a one-week program. Both Brown University (#2) and University of Michigan (#6) offer these short and sweet summer programs.
Most classes offered
It's always nice to have options. While any pre-college course you take should give you an idea of what attending college is like, you can get a lot more out of the experience if you can sample classes in subjects you're actually interested in.
At Brown University (#2), you're definitely going to find something that interests you. There are over 330 classes to choose from.
Now, on to the top ten!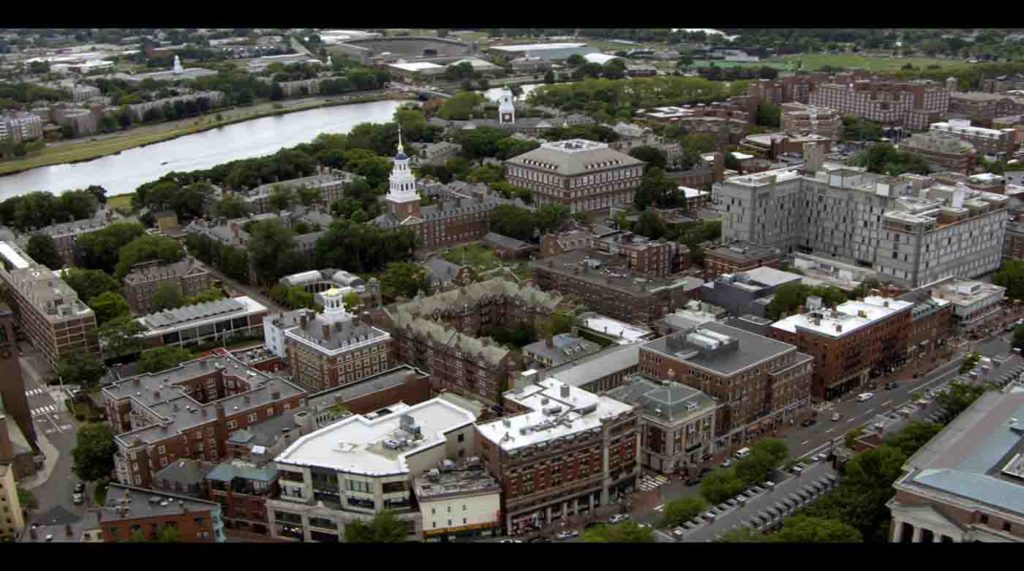 Location: Cambridge, Massachusetts
Length: two weeks
Cost: about $5,000
Eligibility:
Sophomores and juniors
Competitive application process
Number of classes: 100+
It shouldn't surprise you to see one of the most well-known Ivy League schools at the top of this list. Harvard has a reputation for producing some of the most successful college graduates in the world, so it's no wonder they also do a great job preparing high school students for the rigors of academia.
You're encouraged to participate in as many events as possible, but you're only required to participate in two events from each of these categories:
Academic exploration
College readiness
Social events
Trips and activities
Other things you should know:
Housing is included in the cost.
All meals are included.
Transportation to campus is not included.
Some classes require a laptop or tablet.
There will be at least one trip to the beach (so pack a swimsuit, towel, and sunscreen).
There is a talent show. Untalented people don't have to participate.
This page can hopefully answer any other questions you or your parents have about the program.
You can hear from some former participants in the program in this short video:

Location: Providence, Rhode Island
Length: one to seven weeks
Cost: varies based on course length and your total duration on campus
One week of meals: $276
One week of housing: $296
Course fee: about $900-$8,000
Eligibility: middle school and up, depending on the specific program
Number of classes: 330+
If you thought Harvard's summer program offered a lot of course options, you'll be blown away by the selection of courses you can take at Brown's pre-college program. There are 25 categories of classes, so I'd highly recommend using the filters (the list is a lot less overwhelming that way).
In addition to a wide selection of courses, Brown offers several different ways to experience the program. There's a residential option and a commuter option, online pre-college programs, on-campus programs, off-campus programs, one-week courses, seven-week courses, and everything in between. You can take multiple courses, and you'll pay per course.
Oh, and you can earn college credit before you even get to college with their pre-baccalaureate program.
So if you're looking for the most affordable way to experience college at a top-tier school, you can do a four-week online class for less than $1,000 or a one week on-campus class for a little less than $3,000.
Here's what your experience could look like:
You can watch more videos to hear from the summer program's staff, learn about courses, and check out the social aspects of the program on the website.
Note: If your parents are worried about you being gone for so long, make sure they read this note to parents from Brown University.


Location: Stanford, California
Length: three to eight weeks
Cost: depends on program
Eligibility: grades 1–12, depending on program
Number of classes: 145
Stanford University is another prestigious school that offers a wide selection of pre-college summer programs.
If you want to earn college credit, check out their High School Summer College program. It offers 145 courses from 30 departments and a complete suite of academic support, including advising, tutoring, and counseling. It'll cost about $13,000 total and it's open to grades 10–12.
If you're more interested in the experience and less worried about earning college credit, there are eight pre-college summer programs that don't earn credit. (None of these are available to high school seniors.)
Here's what former students had to say about the program: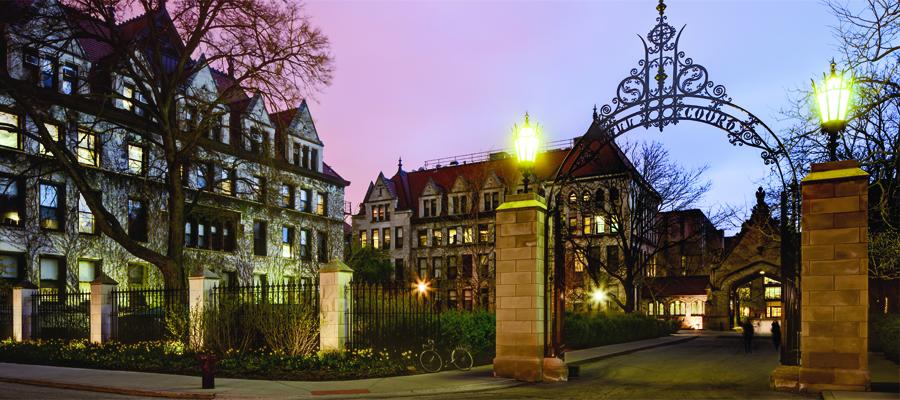 Location: Chicago, Illinois
Length: three or four weeks
Cost: N/A
Eligibility: N/A
Number of classes: 15+
While the University of Chicago may not offer as many classes as the other pre-college programs we've looked at so far, they have several significantly different types of summer programs, and each provides a unique learning experience.
In addition to pre-college "intensives" that let you choose from college-level courses and earn credit, there are noncredit programs that offer some pretty exciting opportunities.
Here are the programs, and a brief description from the website:
Pathways Program
"The Pathways Programs cover a wide array of topics, and each features a series of guest lectures by faculty members from across the University who specialize in the particular field."
You could learn about topics like:
Economics
Neuroscience
Molecular engineering
Human rights
Research in Biological Studies (RIBS)
"This unique opportunity exposes students to a project-based immersive experience through basic lab techniques, application of current molecular techniques, and lectures providing background and introduction to concepts. Students will dive into a broad range of molecular, microbiological, and cellular biological techniques used in research laboratories. Students work directly with researchers, documenting their work through lab notebooks and peer presentations. At the end of the program, all students make a final presentation."
Stones and Bones
"Students go behind the scenes of one of the world's great natural history museums, as well as into the field, to learn about how fossils are collected, analyzed, and conserved. . . . In Chicago, Field Museum scientists will take you into the labs and galleries where they work and study as they introduce you to important concepts in geology, paleontological method, stratigraphy, and earth history. You will examine methodological concepts such as fossil preparation, illustration, and description. After acquiring the fundamental scientific background needed to discover and understand the significance of fossils, you'll be ready to head out into the field."
This program culminates in a trip to the Green River Formation in Wyoming.
Chicago Immersion
"These undergraduate-level courses introduce you and other high school students to discussion-based lectures, labs, and research projects. Immersion courses provide a balance of a college level experience and a sun- and fun-filled summer in one of the United States' most exciting cities—Chicago!"
Arts and Sciences in Chicago
"Inspired by UChicago's renowned Core curriculum, the Arts and Sciences in Chicago summer program interweaves material from the sciences, humanities, and the social sciences in order to cultivate critical thinking, innovative problem-solving, and effective communication skills among its students."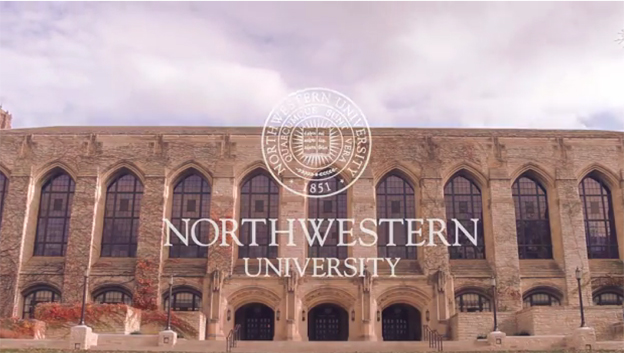 Location: Evanston, Illinois
Length: two to eight weeks
Cost:
College credit courses: about $7,000–$18,000+
Two week seminars: about $3,000–$4,000
Eligibility:
Open to juniors and seniors with a 3.0 GPA
Competitive application process
Number of classes: 90+
Northwestern University gives high-schools students two types of summer programs to choose from. They offer college credit courses and two week "IN FOCUS Seminars."
Here's how they describe each program:
College Credit Courses
"One of the best ways to prepare for college is to get a taste of college life and academics. Take this opportunity to explore different subjects or get a head start on the major of your dreams. The College Prep Program offers undergraduate courses for college credit taught by Northwestern faculty and instructors who assume the same level of commitment and involvement from you that they do from college students. The expectations are high, the rewards are long-lasting."
IN FOCUS Seminars
"IN FOCUS Seminars are designed to expose students to top Northwestern faculty highlighting themes relevant today. They do not have the time commitment or cost of a college credit course. These two-week noncredit seminars are structured like a college seminar course. Faculty will lead the seminar through discussion, readings and study, enabling a rich learning experience."


Location: Ann Arbor, Michigan
Length: one to six weeks
Cost: $0–$6,000+
Eligibility:
K-12
Application process varies
Number of classes: 28
University of Michigan doesn't just offer 28 classes—they offer 28 independent summer programs built around particular topics. Each of them gives you a great headstart on a particular college path.
These programs include unique opportunities to explore:
Art
Architecture
Music
Health professions
Language and culture
Science, technology, engineering, and mathematics (a.k.a. STEM)
Some of these programs are free.
Here's what UM says about their summer programs:
"The University of Michigan offers many summer academic opportunities for youth. The opportunities below are not operated by CEO [Center for Educational Outreach], but by U-M's various schools, colleges and units."
Take a look at their architecture program:
https://player.vimeo.com/video/133575353

Location: Atlanta, Georgia
Length: two to six weeks
Cost: about $3,000–$8,000
Eligibility: juniors and seniors
Number of classes:
Emory College of Arts and Sciences (part of Emory University) offers both non-credit and college credit programs. Hundreds of students participate in the program each summer.
Part of the pre-college experience is what Emory calls "college 101." You'll learn basics like how to choose a major, how to write a college essay, and how financial aid works.
Most pre-college programs include plenty of extracurricular activities, but Emory College actually lists what some of them are. You could spend your free time at:
Zumba nights
Game night
Movie night
Zoo Atlanta
An Atlanta Braves game
Soccer
Carter Center
A basketball tournament
The High Museum of Art
World of Coca-Cola
Georgia Aquarium
Carlos Museum
The Center for Disease Control (CDC)
Talent shows
Admissions tour
Volunteer opportunities
And more . . .
Here's what students have to say about the program:
Note: Want to know the difference between a college and a university?

Location: Ithaca, New York
Length: two to six weeks
Cost: about $4,000–$13,000
Eligibility:
Open to grades 10–12
Competitive application process
Number of classes: 37
Cornell University has been providing summer pre-college programs for over 50 years. Today, they offer almost 40 unique pre-college programs for high school students. Over 1,200 students participate in the program.
Here's what they say about it:
"We offer pre-college programs for talented high school students. Experience the excitement of college life, take college courses with renowned faculty, and enjoy an 'unforgettable, life-changing summer.'"
This is what your summer at Cornell could look like:

Location: Baltimore, Maryland
Length: two to five weeks
Cost: about $2,000–$10,000
Eligibility:
Summer University: grades 10–12
Discover Hopkins: grades 9–12
Both require a 3.0 GPA and have competitive admissions processes
Number of classes: 80+
Johns Hopkins University offers two distinct pre-college summer programs: Discover Hopkins and Summer University.
Here's how they describe each program:
"Johns Hopkins Summer University is your chance to put Hopkins' undergraduate programs—and yourself—to the test before applying to college. You'll get an opportunity to see if Hopkins feels right for you, and we'll get to know you better, too. . . . Select courses in your desired college major or diversify your interests by selecting a new language or humanities class."
"Short in length but not in content! Discover Hopkins Programs are intensive programs designed to expose you to topics from different perspectives. For instance, observe top researchers and listen to experts at Johns Hopkins Medical Institutions, as you survey the latest in environmental health."

Location: Pittsburgh, Pennsylvania
Length: six weeks
Cost: about $3,000–$10,000
Eligibility: selective admissions process
Number of classes: 7
Carnegie Mellon University offers seven distinct pre-college summer programs.
Here's what you can choose from:
"You'll be introduced to the spirit and substance of the Carnegie Mellon School of Art culture through challenging courses, critique, stimulating workshops, portfolio development, and energetic interaction with dedicated faculty and talented peers."
"Our classes are taught by School of Design faculty and students are given a primer on the Design principles and practices that are the cornerstone of their freshman year at Carnegie Mellon. Students in our Pre-College Program get their own personal studio space, providing them with their first foray into 'studio life.'"
Choose the pre-college program that's right for you
At the end of the day, you're the one who decides which program is best. We can help you make a well-informed choice, but you'll have to determine what factors matter most to you.
Lots of colleges offer summer programs for high school students. Some are closer to you. Some cost less. You're certainly not limited to the programs on this list—they're just the top ten in the country.