Human resources professionals are responsible for managing a company's most important assets: its people. HR managers are deeply involved in the process of hiring great talent, firing the duds, and making sure the stars keep moving up.
But that's not all an HR leader does. They're often the people that companies trust to make sure their people are treated fairly, in accordance with all the laws surrounding employment. In fact, HR leaders are often responsible for making sure companies "cover their butts" so-to-speak from a legal, ethical, and business perspective.
That's one reason why companies tend to seek HR professionals with both people skills and academic training. In fact, Colorado State University says that only about 5% of human resource managers lack a bachelor's degree.
But human resource personnel aren't just there to protect organizations: they can play an important role in developing employees and making them feel safe and valued in the workplace. You need to be business savvy, and people savvy.
You don't have to move across the country to learn this potent blend of people skills and business acumen. There are countless online HR degree programs that can land you the credentials and expertise you need to start your career. To help you sort through them all, we've used data from The National Center for Education Statistics and ratings from school-ranking entities like TheBestSchools.org, CollegeChoice.net, and CollegeRank.net—so this list of the top 10 online human resource management programs is the best of the best.
We'll show you each school's:
Tuition cost
Program length
Graduation rates
Awards and accolades
Anything else we think will help you decide
Let's find a school you'll love! For starters, here are some highlights:
Most affordable
Columbia Southern University (#7 on this list) is the most affordable path to a bachelor's degree in human resource management, costing around $5,000 per year. A word to the wise though: CSU is nationally accredited by the Distance Education Accrediting Commission (they're not regionally accredited). While you can still expect a quality education, if you attempt to transfer schools or pursue a master's degree, you might have a hard time transferring credits from CSU to a regionally accredited school. (You might be limited to the schools you'll find here.)
Colorado State University's Global Campus (#3 on the list) is pretty affordable too: it's about $8,000 per year, and it's regionally accredited by the Higher Learning Commission, which gives you lots of options if you want to transfer or pursue a higher degree.
And finally, if you happen to live in Kansas, Fort Hays State University's in-state tuition is about $5,000 per year as well. It's our #1 pick for best online bachelor in HR management programs, so we'll tell you all about it below.
A quick note on graduation rates
Some of the graduation rates on this list may look scary. For example, LeTourneau University (#4) has the highest graduation rate on this list—but it's only 53%.
It's easy to see this and wonder, "Wait—is it even worth it if my odds of getting a degree are slightly better than a coin toss?" But there's more to consider here.
Graduation rate isn't necessarily an indicator of how challenging a program is. A low graduation rate could also be an indicator of the types of students a school draws. Students with families, jobs, and other commitments are less likely to finish their degree in the timeline required to "count" towards the graduation rate. Also, the rate only takes into account full-time students who are seeking a degree for the first time (in LeTourneau's case, this meant 35% of total students, which means most students are either part-time or not pursuing a degree for the first time).
Best job placement rate
If you're going to spend the time and money it takes to earn a degree, you probably want to make sure it's going to pay off. Any of these schools will be able to tell you about what their successful graduates have accomplished, but LeTourneau University (#4 on the list) stands above the rest when it comes to job placement rate. 94% of their graduates get jobs in the field.
Concordia University—Saint Paul was a close second with a 92% placement rate, but that was based on data from 2014, so it's not completely accurate today.
Now, onto the top ten!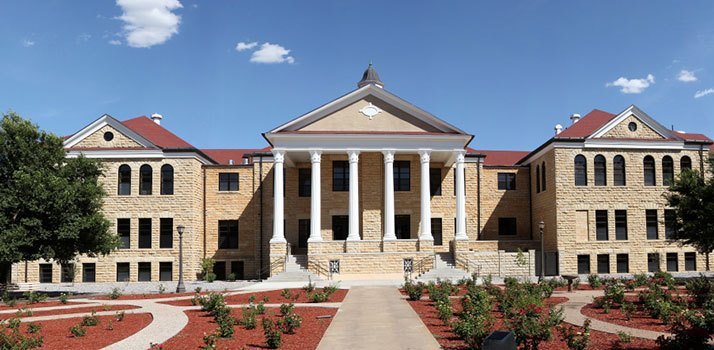 Tuition cost:
In state: about $5,000 per year
Out-of-state: about $15,000 per year
Program length: 127 credit hours
Graduation rate: 37%
Accreditation: Higher Learning Commission
Awards and accolades:
Rank on CollegeChoice: 1
Rank on CollegeRank: 1
Human resource management doesn't operate in a bubble. Everything HR does to advocate for employees and protect organizations has to bear in mind how decisions affect (and potentially disrupt) other aspects of the organization.
That's why FHSU offers a bachelor's in business management degree with a concentration in human resource management. Once you work your way through the 55 general education credits required to complete your B.B.A., about half of your remaining credits will be in "business core" classes, giving you a foundation in marketing, communications, accounting, and general business operations.
Here's how FHSU understands the world of HR:
"Human Resource Management is one of the fastest growing careers in the world today.  Human resource professionals are not only the employee champions but also act as administrative experts, change agents, and strategic partners. HR professionals connect an organization's most important assets and people, to products and services produced through value added activities. These activities include talent management, training and development, change management, and strategic planning."
And here's what you can expect from FHSU's HRM program:
"The concentration in Human Resource Management has been structured to equip you with the skills and real world training you need to maximize the efforts and productivity of your human resources. Through the online B.B.A. program, you have the opportunity to work with full-time, management professors who have acquired the highest possible degrees for university teaching, possess corporate experience, and are dedicated to providing a high quality virtual learning experience. The Virtual B.B.A. in Management-Concentration in Human Resource Management offers the same academic rigor as our on-campus program, with courses designed and taught by the same on-campus, full-time faculty or off-campus faculty with expertise and experience in their specialized field."
Note: With a graduation rate of 37% and a transfer-out rate of 33% (which is on par with the national average), you're almost as likely to transfer away from this school as you are to graduate from it.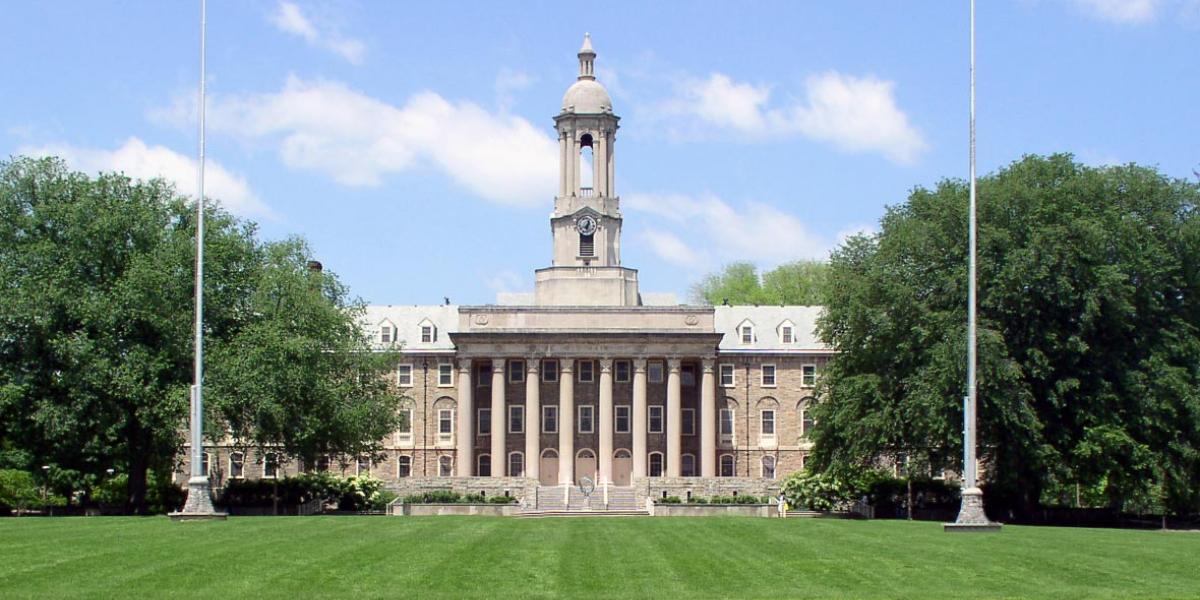 Tuition cost: about $14,000 per year
Program length: 123 credit hours
Graduation rate: 25%
Accreditation: Middle States Commission on Higher Education
Awards and accolades:
Rank on TheBestSchools.org: 1
Rank on CollegeChoice: 4
Organizations don't want to lose good employees, and good employees want to be treated right.
Penn State World Campus offers both an online bachelor of science and an online bachelor of arts in labor and employment relations. (Here are some general differences between a BS and a BA.) These programs help students operate in the overlap between the best interests of organizations and their employees:
"It's more important than ever for employers to attract, motivate, and retain the most qualified employees. Organizations of all kinds—corporations, nonprofit organizations, government agencies, etc.—depend on their human resources staff to not only match employees with the jobs for which they are best suited, but to enhance their productivity and limit turnover.
"Increasingly, employers look for college graduates who have majored in human resources, human resources administration, or industrial and labor relations to lead the organization's workforce in a positive direction."
The bachelor of science is "a little more professionally-focused," giving you more courses in management, accounting, and communications. Penn State says, "This degree may be your best choice if you wish to work in training and development, staffing, recruitment, compensation, benefits, labor relations or other human resources roles within an organization or business.""
The bachelor of arts "has more of a liberal arts character to it," giving you more courses in social sciences, humanities, and language. Penn State says, "This option is best suited for you if you wish to focus your human resources career in the fields of employment law, organizational culture and behavior, workforce diversity, labor relations, or other human resources roles within an organization or business."
For a more practical picture of this online program, hear what graduates and professors have to say about it: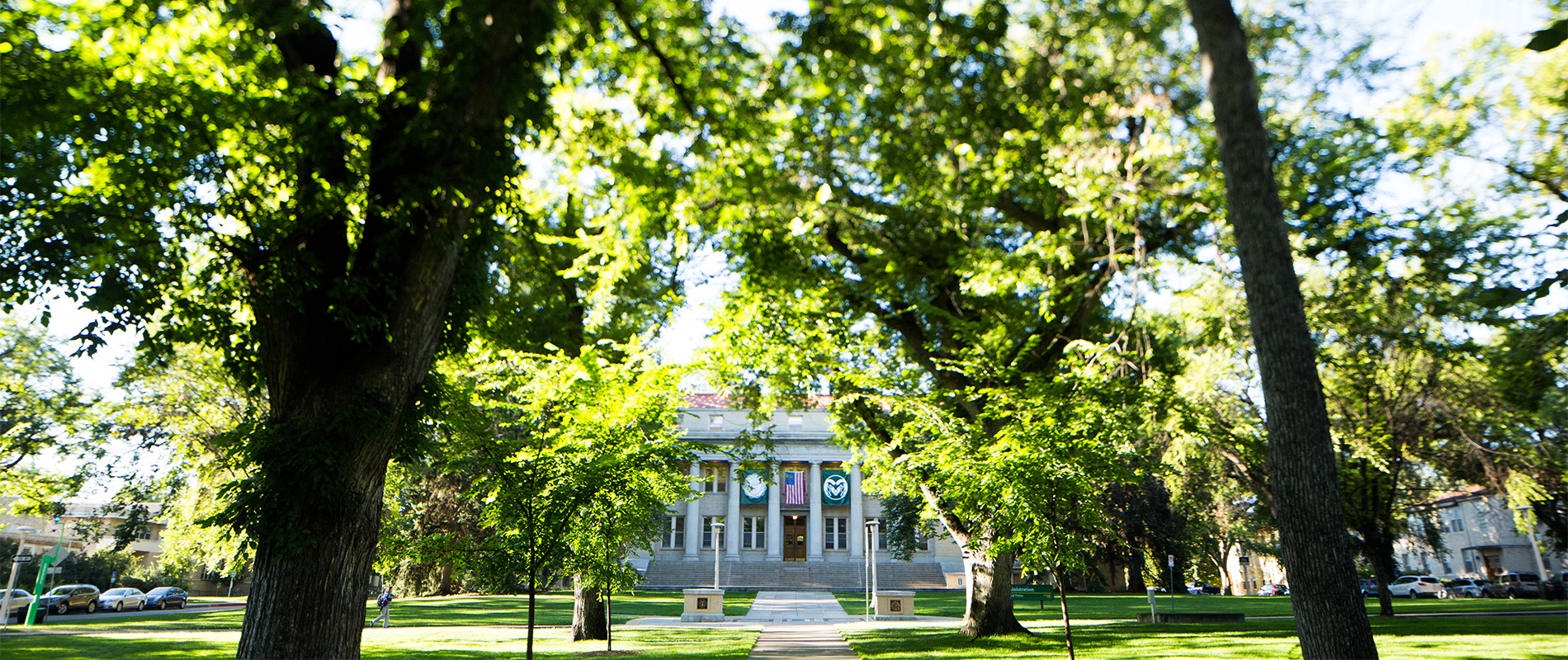 Tuition cost: about $8,000 per year
Program length: 120 credit hours
Graduation rate: Not listed
Accreditation: Higher Learning Commission
Awards and accolades:
Rank on TheBestSchools.org: 2
Rank on CollegeChoice: 3
Here's how Colorado State University describes their ideal student:
"You have talent in dealing with people. You display it every day, in all of your interactions. You command respect and have a sharp mind for resolving situations in ways that result in wins all around. In short, you have the skills necessary to keep today's business world running smoothly. You have a mind for Human Resource Management."
Even if that doesn't perfectly describe your motivations for being in HRM, this could still be a great fit for you. Let's look at what their bachelor of science in HRM actually has to offer (because despite the weird mind-reading attempt, it's pretty good).
CSU is an affiliate of the Society for Human Resource Management, and their curriculum aligns with SHRM's HR curriculum guidebook and templates.
Being at CSU means you'll focus on the human side of HRM, learning the skills to manage and support both virtual and face-to-face teams. Here's how CSU describes it:
"Students will learn how to apply leadership principles for effective employee administration and organizational development. Specific areas of study include the management of team dynamics, conflict resolution, business policy and employee law, and training and professional development."
Sometimes in HR you may feel caught in the middle between people and the organizations they work for. CSU will prepare you to navigate this middle ground with training in the legal and ethical implications of HR.
You'll also learn how to analyze business policies and strategies (including insurance, salary, labor, health, and safety) in relation to best practices and industry competitors.
CSU also lets you add concentrations a-la-carte for an additional 15 credit hours each. They have 20 to choose from! (See them all in the specializations field towards the bottom of this page.)
Fun fact: While most schools increase tuition costs over time, CSU's Global Campus locks your tuition rate for the duration of your studies, so you pay the same price every year.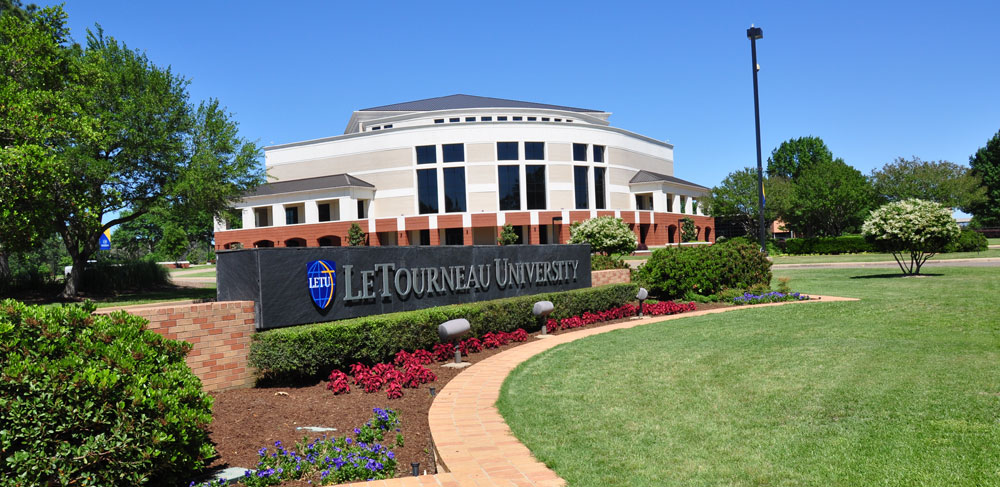 Tuition cost: about $29,000 per year
Program length:128 credit hours
Graduation rate: 53%
Job placement rate: 94%
Accreditation: Southern Association of Colleges and Schools, Commission on Colleges
Awards and accolades:
Rank on TheBestSchools.org: 3
Rank on CollegeRank: 6
LeTourneau University's bachelor of science in business administration program offers a concentration in human resources management. And their 94% job placement rate makes them a super-appealing option.
LETU is a Christian college, so you can expect their HRM program to approach the subject from a religious perspective. At the moment, four of the courses in this program are theology- or Bible-related.
For a better perspective on how the education in your field overlaps with LeTourneau's Christian perspective, take a look at this video:
Here's how they describe the HRM concentration:
"Learn to motivate employees, supervise production and responsibly practice ethics while you balance resources, goals and business plans as an influential leader in your field. . . . Learn in-depth skills in human resource concepts, staffing procedures, compensation and benefits and conflict resolution. Plus, prepare to sit for (and ace) the National Human Resource Certification Exam given annually by the Society of Human Resource Management."
It's unclear whether they mean these SHRM exams or not.
Some of the classes you'll take at LETU will explore:
Staffing
Managing innovation and change
Compensation and benefits
Employment law
And finally, here's what they say of their graduates:
"Claiming every workplace in every nation as their mission field, LeTourneau University graduates are professionals of ingenuity and Christ-like character who see life's work as a holy calling with eternal impact."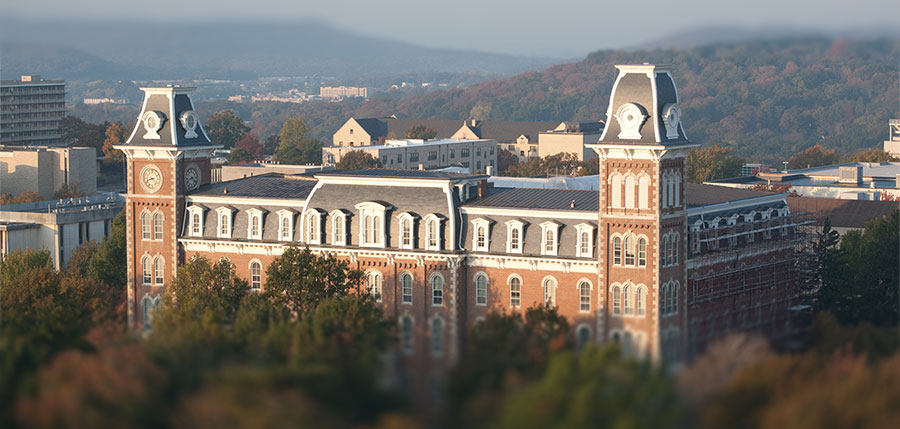 Tuition cost:about $9,000 per year (online students pay in-state tuition)
Program length: four years or less (120 credit hours)
Graduation rate: 64%
Accreditation: Higher Learning Commission
Awards and accolades:
University of Arkansas pairs human resources with workforce development in a single bachelor of science degree. This combination helps you equip organizations to get the most out of their teams:
"Learn to apply integrated training, organizational development, and career planning and counseling skills to the design, management and evaluation of programs. Improve individual productivity, employability, job satisfaction and organizational effectiveness."
You can enroll in the program right now as a "pre-HRWD major," and after you either complete 35 hours of core courses or three years of any type of full-time work experience you can become "degree eligible."
Here are the courses you'll take in the program.
U of A wants online students to feel every bit as much a part of the student body:
"Students who study online at the University of Arkansas become part of an enduring community of passionate learners and teachers. Here, quality is important. The same academic departments that offer degree programs on the Fayetteville campus develop online offerings.
"You can earn a degree from the University of Arkansas and have your name engraved on Senior Walk, about three miles of sidewalks imprinted with the names of U of A graduates. You are a Razorback, no matter how you studied."
Note: You must complete a capstone course in your last semester in order to graduate.

Tuition cost: about $5,000 per year
Program length: about five years (120 credit hours)
Graduation rate: 31%
Accreditation: Distance Education Accrediting Commission
Awards and accolades:
Columbia Southern University offers a bachelor in business administration degree with a human resource management concentration. Your B.B.A. will give you a solid base knowledge of how to manage a business, specifically how to:
Apply managerial decision making with best practices in business.
Interpret business concepts, principles, and financial strategies.
Examine the effects of globalization on your work environment.
Analyze financial statements.
If you want to use HRM to move up the ranks of an organization, this foundational understanding of business operations will come in handy.
Columbia Southern says the human resource management concentration, "Equips students with the skills, knowledge and competencies required to perform sound human resource management practices effectively. This knowledge of human resource management systems is needed to maximize the efforts of organizational effectiveness, and improve productivity while reducing risk to the organization."
Here's the latest consumer information on the program.
As for what it's like to take the program online, here's what Columbia Southern says:
"For more than 20 years, Columbia Southern University has set the standard in online education. With degree programs that address some of the most employable and rewarding careers, we make sure you receive quality and relevant instruction. The curriculum for our online degree programs addresses the latest trends, hot issues and best practices of the industry. Our faculty ensures students are taught the appropriate skills for innovation and success and provide caring, one-on-one teaching support and direct interaction. CSU is a student-centered university that puts you first."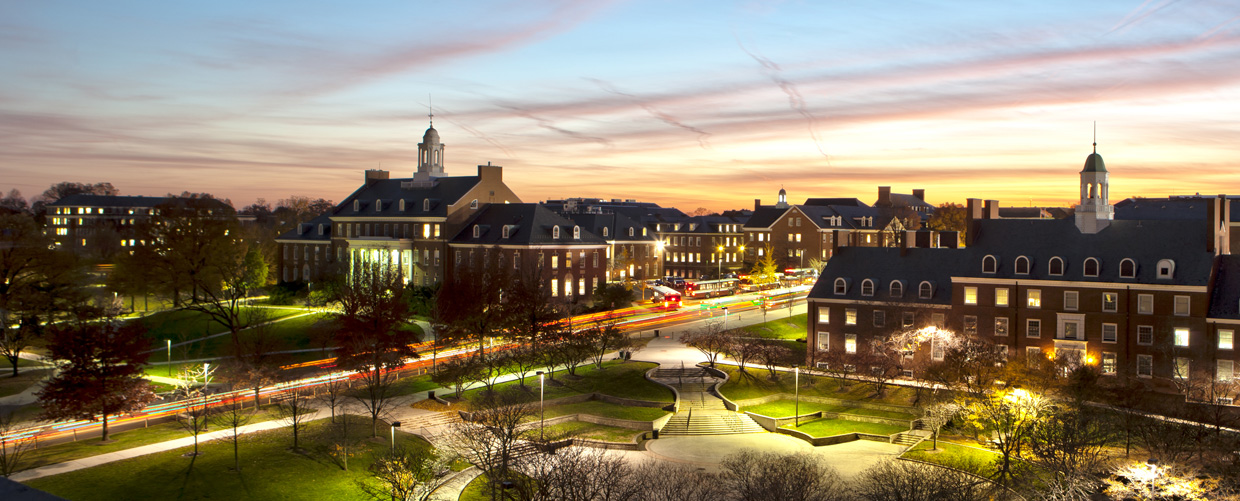 Tuition cost:
In state: about $7,000 per year
Out-of-state: about $12,000 per year
Program length: 120 credit hours
Graduation rate: 10%
Accreditation: Middle States Commission on Higher Education
Awards and accolades:
Named the #6 best college for returning adults
Rank on CollegeChoice: 7
Rank on CollegeRank: 7
University of Maryland University College offers a pretty comprehensive bachelor of science in human resource management. Here's what they want you to know:
"With a Bachelor of Science in human resource management from University of Maryland University College, you'll gain a comprehensive understanding of human resource functions—such as resource planning; recruitment, selection, placement, and orientation of employees; training and career development; labor relations; performance appraisal and rewards programs; and development of personnel policies and procedures—in private- and public-sector settings. Additionally, you'll explore the ways that human behavior, laws, labor relations, and diversity issues can intersect and affect a company's culture and ultimately its progress."
UMUC works closely with the government and SHRM to ensure you develop the skills employers need you to have.
In the past, special projects have allowed UMUC's HRM students to do things like:
"Identify and diagnose problems within a real organization using case studies and propose management principles to improve the situation
"Develop and conduct a training needs assessment and an appropriate training program plan, including a budget and schedule, based on organizational need
"Design a rewards program to motivate employees using benefits such as stock options and cash incentives
"Practice using skills such as negotiation, facilitation, mediation, and arbitration to manage conflicts"
Here's what a student had to say about their experience with the HRM program:
UMUC also accepts up to 90 transfer credits—that's 75% of the degree!
Note: The graduation rate is 10%. The transfer-out rate is 23%. If you start your degree here, you're more than twice as likely to finish it somewhere else as you are to graduate here.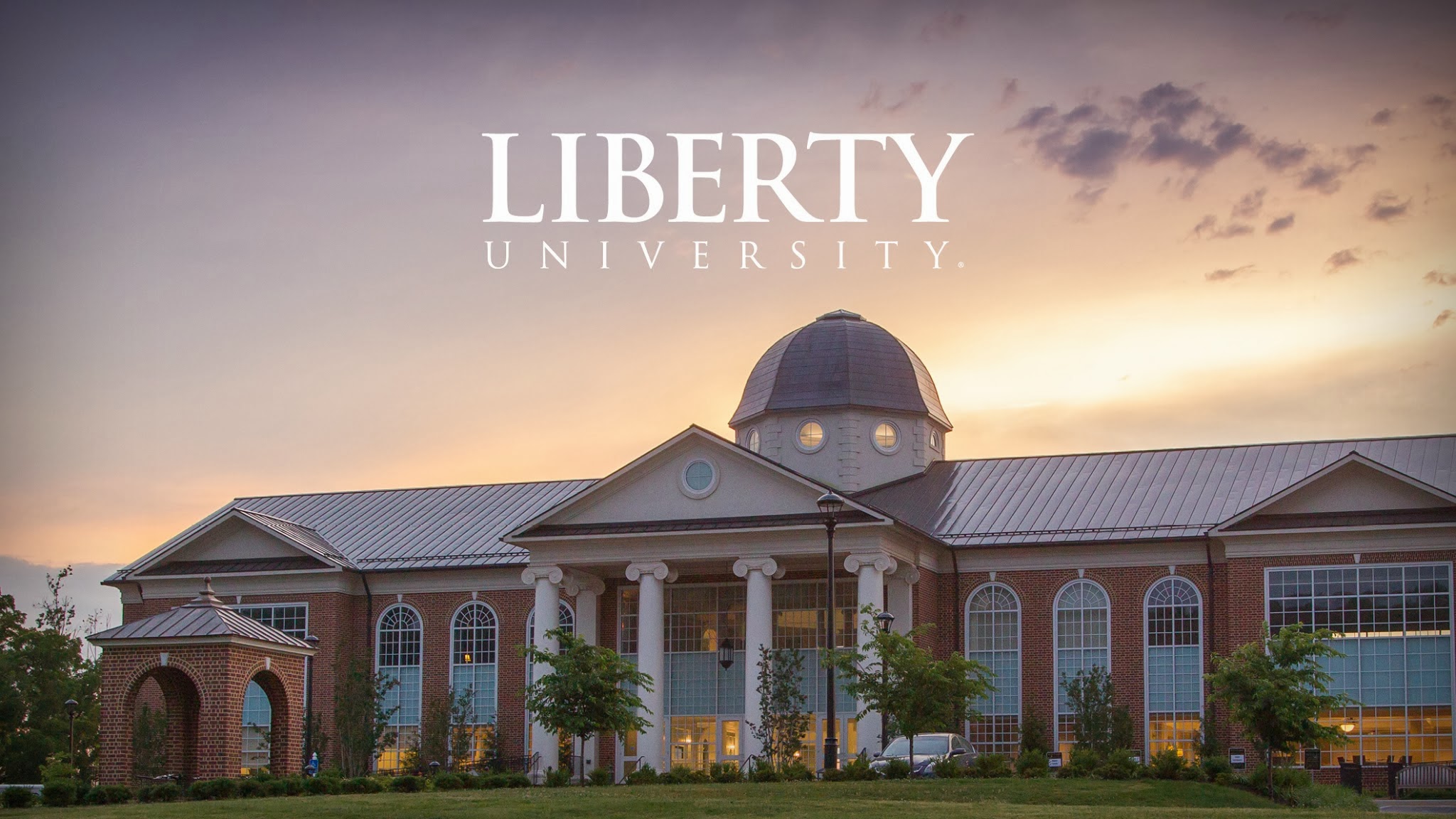 Tuition cost: about $21,000 per year
Program length: 120 credit hours
Graduation rate: 51%
Accreditation:
Southern Association of Colleges and Schools
Accreditation Council for Business Schools and Programs
Awards and accolades:
Liberty University is the world's largest Christian university. Similar to LeTourneau, their online HRM program incorporates a biblical worldview into students' education. While that might seem surprising, the world of human resource management is often intertwined with ethical and moral issues. The biblical aspects of this program are intended to help students recognize and resolve these ethical issues with a strong moral framework.
Here's what they say about the program:
"Liberty University's online Bachelor of Science in Business Administration—Human Resource Management program is designed to prepare students to meet the growing need for human resource experts in today's workplace. Through this program, students will learn about the variety of factors that affect an organization's professional environment. Courses include Employee & Labor Relations, Compensation Management, Workforce Planning & Employment, and Human Resource Development."
Here's what an online education with Liberty University could look like for you:
Liberty University Online students have access to:
An assigned academic advisor
An online writing center
Free 24/7 access to online tutors
A private Facebook community for networking with peers
Online ministries
Fun fact: Liberty University accepts "transferable life experience." If you've already been working in the field of human resources in some capacity, you can submit documentation to potentially receive transfer credits.

Tuition cost: about $21,000 per year
Program length: 120 credit hours
Graduation rate: 52%
Job placement rate: 92% (based on data from 2014)
Accreditation: Higher Learning Commission
Awards and accolades:
Rank on TheBestSchools.org: 4
Concordia University Saint Paul offers a bachelor of arts in human resource management. CUSP says, "The main program focuses on the human resource professional's role as a strategic partner within an organization."
Whereas other HRM programs emphasize the people side of things, or try to balance that with meeting the needs of an organization, Concordia appears to emphasize the HR person's alignment with the organization.
They go on to say:
"The B.A. in Human Resource Management degree program offers a hands-on, comprehensive study of the skills needed by human resource practitioners and other organizational leaders who are responsible for achieving results through people."
Achieving results through people is the essence of management. Businesses and nonprofits alike want leaders who can motivate, equip, and direct people to accomplish far more than they could on their own. It's an invaluable skillset for those who want to be HR managers someday, and Concordia seeks to instill it in all their HR students.
There are only ten courses specifically in the HR program (see required courses section), and they all seem to emphasize helping organizations win.
Concordia is a more than 100-year old Christian university, and claims to be a people-focused, Christ-centered community. However, that doesn't mean all your classmates will be Christian pastors-in-training. Concordia boasts a student body with a diverse range of faiths, backgrounds, and cultural heritages.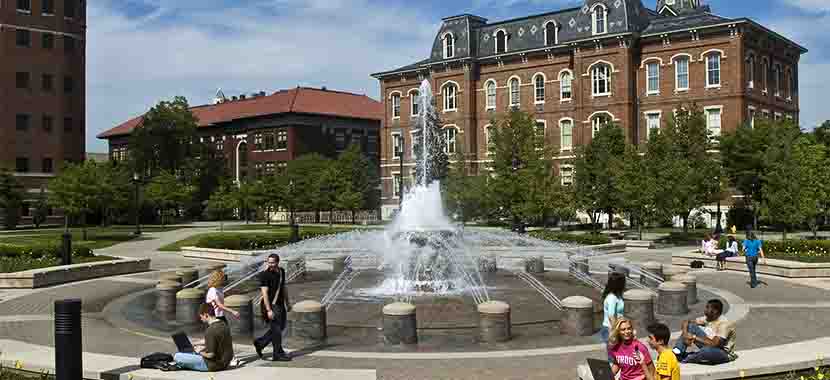 Tuition cost: about $7,000 per year (with the "flexpath" program and three quarters per year)
Program length: Varies based on "path" choice
Graduation rate: Not available (insufficient data)
Accreditation: Higher Learning Commission
Awards and accolades:
Capella University has a unique online learning format: there are two paths to your degree, and you can take a quiz to learn which path is best for your schedule.
The "guided path" gives you more direction and lets you take 1-3 classes every 10 weeks. You'll have weekly assignments and classroom discussions, and the price you pay is based on the number of credits you take.
The "flexpath" lets you take unlimited courses over a 12 week period—you just have to complete the courses you sign up for before you can take on more. You can have a maximum of two simultaneous courses. This path skips the deadlines and classroom discussions: you completely set the pace. This path costs $2,300 per quarter.
You can also choose a "combined degree option" that simultaneously earns credits towards your bachelor's and master's degrees.
Here's how they describe the program itself:
"People are the center of every great company; that's why human resource managers are so invaluable. With our online Bachelor's in Human Resources Management program, you'll gain the skills and knowledge to become a strategic cornerstone in a business or organization, applying your knowledge in an effective and integrated manner.
"You'll learn to build interpersonal and professional thinking skills needed to manage talent, develop intellectual capital, manage continuous change, and drive organizational effectiveness as HR leaders and managers at all levels of their organizations."
The program covers topics like:
Staffing organizations
Developing employees
Maintaining a fair compensation program
Establishing policy
Meeting the future needs of an organization
Capella University's bachelor in HR degree offers seven concentrations:
Accounting
Business intelligence
Finance
Healthcare management
Management leadership
Marketing
Project management
Fun fact: Students at Capella University get complete access to the digital edition of the Wall Street Journal to keep up with relevant business news.
A quick note on transferring schools
According to the National Student Clearinghouse Research Center, more than one third of all college students transfer schools before graduating. In order to transfer your credits from one school to another, the two schools usually have to be accredited by the same organizations. Thankfully, five of the schools on this list are accredited by the Higher Learning Commission, so if you choose one of them, you'll have a lot less trouble transferring to another great school.
The best school is really up to you
We can't tell you exactly which school is the best choice for you—and you shouldn't let anyone else do that, either. You have to weigh the factors that are most important to you and let that guide your decision. Choosing a school is a huge investment—both in terms of what it immediately costs you and how it affects your life. So take your time.
We hope this list has helped make the decision a little easier for you. Good luck in your future studies!