Today, students have access to so many time-saving, stress-reducing apps that can help students study better and manage their days more effectively.
The problem is that unless you end up stumbling upon these helpful apps, it's easy to miss them. So we talked to a number of students to find the apps that they couldn't live without, sorted them into categories, and then scoured reviews to find the best apps in each category.
Most of the apps are free, but we think the ones that aren't are pretty exceptional.
The apps fall into the following categories:
Calendar apps: These apps ensure that you're always where you need to be, and you never miss a deadline.
Citation tools: When you work on academic papers, you need to include your citation information, URLs, PDF files, and notes—in the right format. These apps help you do that.
Dictionary apps: You don't want to get caught using a word incorrectly or spelling it wrong. These apps blend the reliability of a dictionary with the simplicity of Google.
Educational apps: Sometimes you need to supplement your education with a little self-guided learning. These apps offer self-guided study on a number of topics.
Flashcard apps: As rudimentary as they may seem, flashcards are incredible tools to ensure that all the information you take in sticks.
Language apps: Whether you're learning a new language or studying abroad, a good language app gives you a leg up.
Pomodoro apps: It's not always easy to fend off distraction. The Pomodoro Technique is a helpful way to keep you on task by rewarding you for staying focused.
Sleep-tracking apps: Being the best student you can means maintaining a healthy body. Sleep is one of the first things that suffers, and these apps help you get the best sleep possible in the time that you have.
To-do list apps: As a student, you juggle a lot of tasks. A digital to-do list makes sure they don't fall through the cracks.
Voice recorders: Being able to capture information accurately is a student superpower. Having a good app for audio recording lectures and notes is going to be a huge plus.
Calendar apps
When you consider that almost every gadget comes with a calendar, it's strange that there are so many calendar apps. The truth is that everyone's looking for something specific when it comes to calendar apps, and that can make finding the best app difficult.
We've isolated a couple strong contenders for students who need a good calendar app.
Cost: Free
Online | iPhone | Android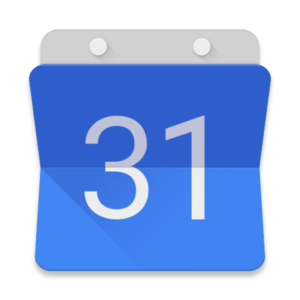 You were probably hoping we'd start with some new, unheard of app that would change your life, but bear with us here. If you're not overly familiar with Google Calendar, you really need to check it out.
Google understands that what we need from a workable calendar isn't tons of features—it's the ability to see our schedule and easily add new events and reminders. You can view your schedule by day, three day chunks, week, or month, and changing the view is quick and simple. This app is uncomplicated and intuitive, just like a calendar should be.
The mobile and web versions of Google calendar sync together easily, so you can add, modify, and view the events on your calendar from all your devices.
Cost: Free
Digical+: $4.99
Android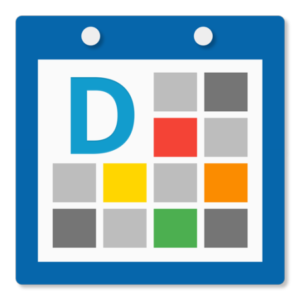 If you're looking for a beautiful calendar app with a lot of options, Digical will deliver. It syncs with Google Calendar, Outlook, and Exchange, which saves you from monitoring multiple apps to check your schedule.
What sets Digical apart from Google Calendar are the widgets and styles. Not only are there dark and light styles for viewing the app, but the widgets that sit on your home screen are customizable—and more importantly—resizable. You can put multiple widgets on your home screen so that you can always see exactly what you need to see without opening an app.
Digical+ features:
No advertising
Year view with heat map for spotting free/busy periods
Text Month widget and Month widget (also available in lock screen widget)
Configure background colors and transparency for the widgets using the color picker or by inserting hex code
Customize text size and text colors in the widgets
7 extra widget themes
And so much more
Citation tools
If you want your paper to be taken seriously, you're going to need to cite your sources. That sounds easy enough—until you start working on that 60-page thesis. Luckily, the right citation tool can cut your prep time in half (or more).
Take a look at these citation tools:
Cost: Free
EasyBib Pro: $9.99/month
Online | iPhone | Android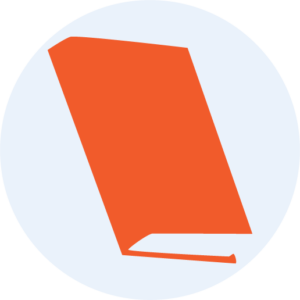 If you're looking for an online tool that offers a functional way to reference digital and print content, EasyBib can help. It can cite content sources that range from books and journals all the way to performances and newsletters. If you want to add them manually, EasyBib will automatically format them for you.
In case you need to use Chicago or APA styles, you'll need to opt for EasyBib Pro.
Cost: EndNote Basic—Free
For other versions check out their student pricing. You can also check with your school—many make EndNote available to students.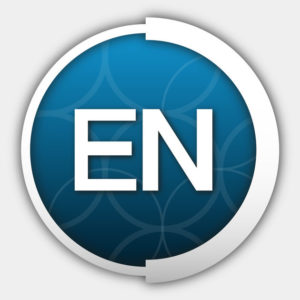 EndNote is more than a great tool for citing your work—it's great for research too. I mean, sure, it will insert citations and references into your manuscript and build a bibliography in over 6,000 styles. But it also gives you the ability to sort through tons of reference metadata to find the research you need. You can also work from a single reference library with up to 100 other people.
Dictionary apps
Words are tricky things, and you never know when you're going to need to look up a word you don't know, check the spelling on something you've written a million times, find a synonym, or just make sure you're using a term correctly.
That's why a good dictionary app is a must for every student on the go!
Cost: Free or $2.99 for their premium app
Online | iPhone | Android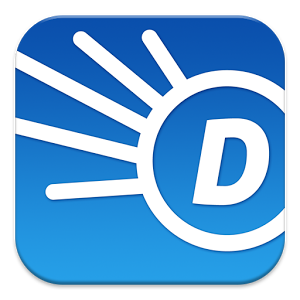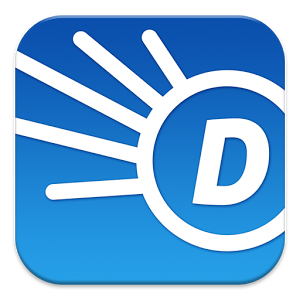 With almost 900,000 ratings on Google Play, the Dictionary.com app has 4.5 stars. That's nothing to SMH at! The free app includes:
Thesaurus
Audio pronunciation
Articles about language, grammar, and words
Word of the day
Favorite words and search history
Spelling suggestions
The premium app adds:
Slang dictionary
Idioms and phrases
Example sentences
Medical, science, and rhyming dictionaries
Cost: Free
Online | iPhone | Android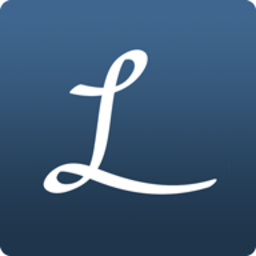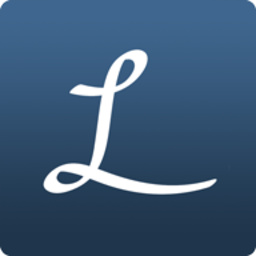 Like any dictionary, you can expect Linguee to give you accurate definitions for the words you look up. But where it really shines is in cross-language translation. It supports:
English
Spanish
French
German
Chinese
Japanese
And a whole lot more
You can expect to find reliable translations quickly, even when you're offline. It even has an integrated translation search engine that lets you access over one billion translations from the Web.
There's an editorial dictionary compiled by more than 400 lexicographers to help you with the most difficult queries, and you'll get example sentences containing the words you look up!
Educational apps
Sometimes you want to learn more about a specific skill or discipline. Maybe it's to augment what you're learning in class, maybe it's for a paper, or maybe it's just something you want to understand better. There are a lot of great educational apps out there.
Cost: Free
Online | iPhone | Android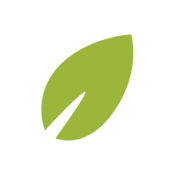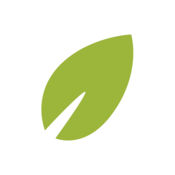 Salman Khan is an education savant. He has a BS in mathematics, electrical engineering, and computer science. He eventually went on to receive a master of science in electrical engineering and computer science—and then got a master in business administration from Harvard Business School. So it's no wonder that he is a champion for learning.
Khan academy offers more than 10,000 videos that help you learn disciplines like science, economics, history, and more. On top of that, you'll find tons of interactive exercises and in-depth articles. It's an incredibly helpful site whether you're a student now or haven't stepped into a classroom in thirty years.
Cost: Free, with in-app purchases
Online | iPhone | Android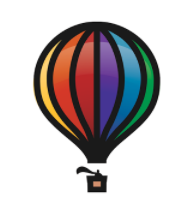 Curious is about making sure you're learning something new every day. It starts with a brief interview where you tell the app how much time you want to devote each day to learning: 5, 15, or 30 minutes. Curious then customizes a learning experience just for you. Each day, you'll receive a personalized learning workout in your email inbox or the app dashboard.
You'll learn from more than 25,000 video lessons on tons of topics:
Cooking
Public speaking
Music theory
Home repair
Psychology
Web development
Microsoft Office
And thousands of other topics
Flashcard apps
Even if they give you elementary-school flashbacks, incorporating flashcards is one of the best ways to improve the long-term retention of any facts you're going to need to recall. But don't take my word for it. Read it for yourself from the Association of Psychological Science.
Here are a couple flashcard apps that I'd give an A+ to:
Cost: Free
Online | iPhone | Android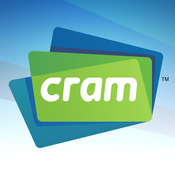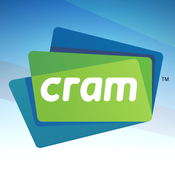 Cram.com features over 188 million flashcards you can study. You'll find everything from computers to law enforcement. All of these flashcards are accessible from the Android or iPhone app. But you're not stuck with those, you can create your own flashcards as well.
Once you have your flashcards ready to go, you have one of two study modes: cram or memorize. With cram, you go through every one of your cards until you get each one correct. The memorize mode walks you through each of your cards one time until they run out, and then you get a performance report.
Cost: Free with in-app purchases
Online | iPhone | Android
Many teachers swear by Quizlet, and more than 20 million students use it each month for study. If you look at the reviews of Quizlet on g2crowd.com, you'll find glowing reviews from teachers that use it with their students.
You can use any of the existing flashcards or create your own, and share flashcards with others. Quizlet allows you to study in a variety of modes:
Flashcards: Students go through their cards one-by-one at a pace that works for them.
Learn: Students are shown the card and have to type in the answer. If they type in the wrong answer, they can't move on.
Match: All the answers are laid out and students tap on the hint and answer cards that belong together. This process is timed, and the student is encouraged to improve their time with each match session
Language apps
Learning a language takes consistency. You have to regularly encounter the lexicon and navigate the syntax in new ways for it to stick. Language apps help you train yourself to read, write, speak, and think in another language. If you're taking a language class, you might not have class every day. These apps will help you stay consistently immersed in the new language.
It was a toss up whether to include Linguee in the dictionary section or with the language apps. The truth is that it does double duty. So if you're looking for a good translation dictionary, scroll up and check out Linguee.
There are other great apps for helping you learn or brush up on your foreign language. Here are a couple noteworthy examples.
Cost: Free
Online | iPhone | Android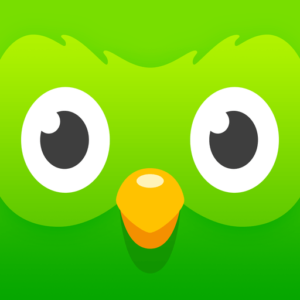 There are a lot of great things going for Duolingo, but my favorite is that it's just so easy to use. All you have to do is open it up, choose the language you're interested in learning, and start the course. It's seriously that simple, and it's incredibly addicting.
The whole app is really smart. Every aspect of it is gamified to keep you coming back in investing in learning a language. It keeps track of how many days in a row you use it and monitors your progress with hearts. It's pretty ingenious.
Duolingo uses text, images, and audio to help you pick up the basics, and occasionally requires you to repeat words and phrases back to it to reinforce your progress.
You can choose from more than 68 different languages courses and 23 languages (with more in development).
You probably know of Rosetta Stone as that professional-grade software for learning new languages, but did you know they have an app, too?
You can pick from 19 languages like French, Italian and German, and take your language lessons with you. They're downloadable so you can learn offline, and they even help you sound like a native with accent-training technology. You get your first language lesson free when you download the app.
But maybe you're not learning a language—you're studying abroad. This app is ideal for helping travelers learn basic words and phrases. It includes a phrase book with words related to things like restaurants and hotels to help make getting around easier.
Note-taking apps
When push comes to shove, keeping track of your notes is the key to excelling in your classes. You need to be able to find the notes you've taken in class, the quotes you've compiled for your papers, and the bibliography you've been building for a while.
Here are a few great options for taking (and keeping) notes.
Cost: Free, with paid plus or premium accounts
Online | Mac | Windows | iPhone | Android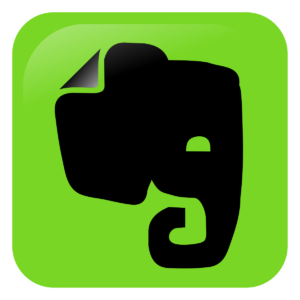 Many students swear by Evernote. It doesn't just offer rich, text-formatted notes and image. It also offers OCR support for scanning pages and whiteboards, email integration, seamless note sharing, a web clipper, and in-app image annotation.
It also works smoothly on Windows and Mac, and has mobile apps for Android and iOS. All of these interfaces and apps are updated constantly to ensure that you have the best experience possible.
Because it does so much, it takes some effort to really master everything Evernote has to offer. But once you understand it, you'll never lose a note or miss a deadline ever again.
Make sure to check Evernote.com/students/ to see what discounts are available to students. At the time of this writing, they were offering a full year of Evernote at 50 percent off ($35).
Cost: Free
Online | iPhone | Android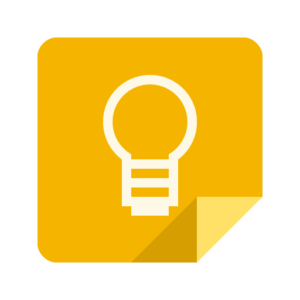 Keep is a easy-to-use, simple-to-understand note-taking solution. But the fact that it's uncluttered and straightforward doesn't mean that it's not full-featured. It offers:
A color-coded system for keeping you organized
A powerful search engine
Note sharing
Simple voice recording
Painless image scanning and text conversion
Embedded linking and URLS
All of these features are completely intuitive. There's not much of a process required to get up and running with Keep.
Cost: Free
Mac | Windows | iPhone | Android
If you're looking for a bare-bones note option, consider Simplenote. You're not going to find a lot of bells and whistles here, just a simple, no-nonsense note taking app that allows you to search your notes quickly by incorporating tags.
Don't expect it to add video, images, or audio. It's not going to integrate with your email. It's just going to offer you an easy and clean note-taking experience on Mac and Windows, with apps for both Android and iOS.
Pomodoro Apps
Studying is hard work, and it's even harder if you procrastinate or get distracted. The Pomodoro Technique can work wonders for students who have a tendency for preoccupation.
The Pomodoro Technique breaks your work into 25-minute intervals of focused effort, separated by five-minute breaks. This helps to keep you laser-focused when you need to be while giving you enough time to take a breather, go to the restroom, grab a snack, and check in on your social media accounts.
The nice thing about training yourself on the Pomodoro Technique is that when you're tempted to get distracted, you can look up and see that you only have 10 more minutes until your next break. It's easy to put your head back down thinking, "I can definitely focus for another 10 minutes."
There are a number of different apps that can help you keep focused:
Cost: Free

TimeDoser is a Chrome plugin that can sit on top of your window or run in the background. By clicking on the exclamation point icon, you kick off your 25-minute countdown (you can adjust these increments as you see fit—25, 30, 35 and 40 minutes).
When the timer runs out, you get a notification and begin your break of 5, 10, or 15 minutes. Once the notification chimes again, you're back at it.
Cost: Free or $1.99 pro version
iPhone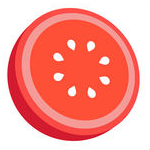 Designed for both iPhone and iPad, Focus Keeper helps you keep your productivity high and avoid burn out. It has a simple, attractive interface and allows you to customize many areas. It basically breaks down into four steps:
1) Choose a task to be done.
2) Set the timer for 25 minutes.
3) Focus on the task until the timer rings
4) Take a short break (just do something relaxing for 5 minutes)
5) Once you've completed 4 focus sessions, take a longer break. (20~30 minutes)
Sleep-tracking apps
Let's be honest. When it comes to being a student, your greatest commodity is probably sleep. Even though it's one of the most important elements for keeping you alert and prepared to give your best to tests and quizzes, sleep is one of the first things you give up when you're cramming.
A good sleep-tracking app will help you take care of yourself both physically and mentally.
Cost: Free 15-day trial, $3.99
Android
Sleep as Android is more than a sleep tracker—it's an intuitive alarm clock that tracks your sleep cycle to find the optimal moment to awaken you. When it does wake you up, you can use a smart light that gradually brightens or you can wake to natural sounds that make waking up to Sleep as Android similar to waking up with no alarm clock.
Sleep as Android offers features like:
Sleep cycle tracking
Sleep deficit, deep sleep, and snoring statistics
Social media integration
Gentle volume nature sound lullabyes
CAPTCHA wake up verification so you don't oversleep (Math, phone shaking, bathroom QR code, or NFC tag)
Sleep talk recording
Jet lag prevention
Oximetric Sleep Apnea pre-screening
Optional Pebble, Android Wear, or Galaxy smart watch tracking
It's probably obvious from the clever name that this app is only available on Android.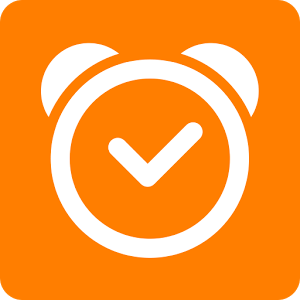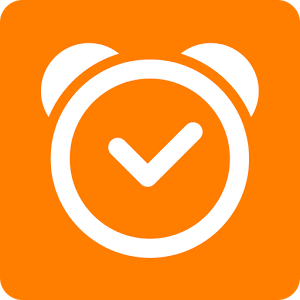 Like Sleep as Android, this app tracks your sleep to wake you at the most opportune time, when your sleep is at its lightest. It's been featured by CNN, The Guardian, The Wall Street Journal, and the New York Times, and is rated as the best smart alarm clock on the market—but that's because it's more than just an alarm clock.
You might be experiencing troubled sleep, and you don't even know it. The app collects information about your sleeping habits, then presents it to you in the most easily understood graphs. It even alerts you to behaviors that may have changed, helping you get your sleeping schedule back on track.
Storage apps
It wasn't too long ago that a student was managing all of their files and documents on thumb drives or CDs. Most students have at least one nightmare story of losing, destroying, or wiping their drives at the most inconvenient moment. Thankfully, cloud computing has made managing and sharing your digital files and information so much easier.
Note: Most storage solutions offer a certain amount of free storage space, and if you take advantage of all them, you can end up with tons of free storage space. The problem is that eventually you run into their various limitations (some throttle the speed of free upload/downloads, some make it difficult to share files, etc.). Not to mention the fact that you have to remember where you shared certain files.
If you're incredibly organized about how you use these free services, you can come out on top. But as companies compete in the cloud-storage space, the cost is going down for an increasingly competitive amount of storage. It might be wise to consider investing in one storage solution so you can put your organizational skills to better use.
If you're looking to buy new technology like a laptop, phone, or tablet—or even looking at services of softwares, look carefully at your options. Many companies are incentivizing their products with free storage services for a year or more.
Here are some storage suggestions:
Cost:
Dropbox Basic—Free 2 GB of storage
Dropbox Plus—2 TB of storage for approx. $9.99/month or $99.99 per year
iPhone | Android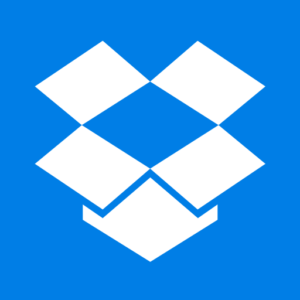 Dropbox is the ubiquitous choice when it comes to cloud storage. In fact, a lot of devices come with Dropbox pre-installed. It's incredibly easy to use and available on virtually every platform: iPad, iPhone, Kindle, Windows, and Android.
Dropbox Basic is, well . . . pretty basic. If you're looking to do more file sharing, Dropbox Plus gives you:
Shared folder permissions
Shared link passwords
Shared link expiration dates
Depending on how much you're going to be passing around files (and how secure they'll need to be), you might consider jumping up to Dropbox Plus.
Cost:
Free 15 GB
$1.99/month 100 GB
$9.99/month 1 TB
Online | iPhone | Android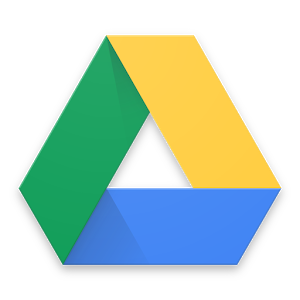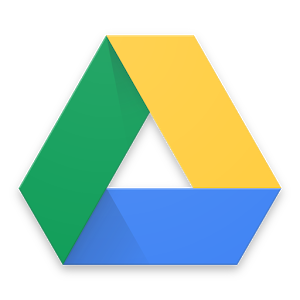 Google Drive is one of the most popular cloud storage apps available, and that's because it's awesome. You get 15 gigs right off the bat, and you can use Google Photos for unlimited backup of your video and pictures.
The fact that it seamlessly manages your Google Docs, spreadsheets, and presentations makes it almost a no-brainer for students. This means that you don't simply have storage space, you have a tool for collaboration that blows nearly every other storage option out of the water.
To-do lists
If you want to excel, you have to manage your time well and get stuff done. There's no reason to rely on a legal pad or notebook when you can find time-management solutions that you can carry in your pocket or access in your internet browser.
If you're using tools like Google Keep or Evernote, you can use their checklist functionality to create lists without having to download another app.
Here are some helpful to-do list apps:
Cost: Free or pro ($4.99 a month)
Online | Mac | Windows | iPhone | Android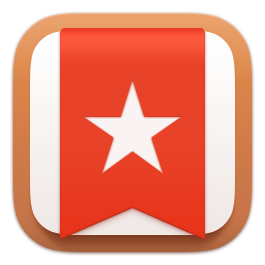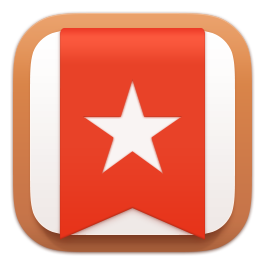 Available on iPhone, Mac, Android, Windows, Kindle Fire, and the web, Wunderlist has you covered—no matter what tech tools you use. It allows you to organize and share your to-do list, as well as set due dates and reminders. It even allows you to assign tasks to others.
Got an email with an assignment in it? No problem. Simply forward that assignment to Wunderlist and it becomes a new task.
With Wonderlist Pro, you can collaborate on projects with other students, friends, or family members and make sure all the important stuff in your life is getting done quickly and efficiently.
Cost: Free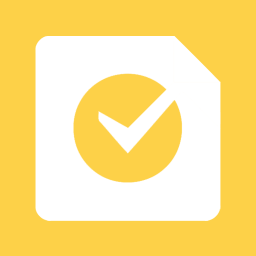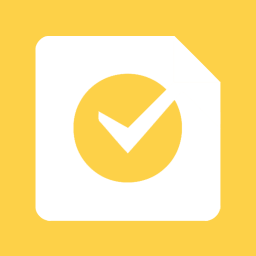 If you're deeply entrenched in the Google infrastructure, you might want to go with the simple Google Tasks option. It's an incredibly simple tool for managing all of the stuff you need to accomplish that syncs with your Google calendar.
There are a number of third-party apps that synchronize with Google Tasks, which makes for a nice mobile app experience. If you're an Android user, GTasks is a good solution, or there's gTasks for iOS users.
Voice recorders
Sometimes you'll want to capture a lecture to transcribe later, or you want to make some notes to yourself as you walk to class or prepare a meal. It's likely your phone already has a recording device, but you might want something that's a little more robust.
Here's a couple of solid choices for voice recorders.
Cost: Free
Android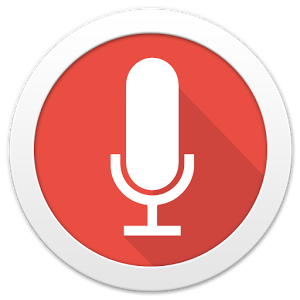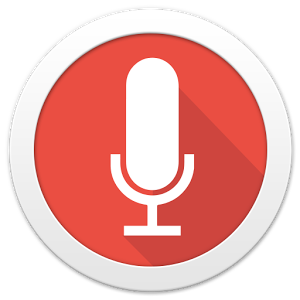 If you use an Android device, this is a smart choice. It's a Sony app, and they've been in the audio business for a long enough to get it right. Audio Recorder is incredibly easy to use for recording and editing.
If you want to get better quality recordings, it supports an STM10 stereo microphone. This makes for crystal-clear recordings. If you're toying with the idea of running a subversive podcast out of your dorm room, you'll be able to do it with this app.
Cost: $4.99
iPhone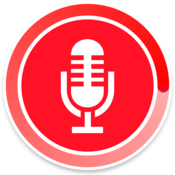 I know you're thinking, "Why in the world would I drop five bucks on a recording app?!" I get it, but hear me out. This iOS app is pretty sweet. It offers:
One-tap recording on your iPhone, Mac, or Apple Watch. You can even start recording by tapping a widget on your lock screen.
iCloud syncing
Speech-to-text transcription
Punctuation command recognition
Bluetooth support
Keyword search for all recordings
And more
The ease of this app is actually its saving grace. It's basically microphone button which is both "record" and "stop." There's very little getting in your way if you need to make a recording at any time, and the crispness of the audio is amazing. But the transcription software alone pays for this app. You'll be able to turn your voice recordings into text—perfect for studying.
What apps do you use?
Do you have some must-have study apps that we didn't include? Think we shouldn't have included an app that we did? Has an app changed its pricing strategy or added/removed functionality since we wrote this list?
Leave us a comment and let us know. We might update this list based on your recommendation!